Exciting Garage Floor Finishes with EPODEX
Garage Floor Finishes
Garage floor finishes are essentials in order for your floor to be long-lasting. Prevent now stains, cracks, and difficult maintenance with EPODEX Flooring kit.
Ideal for all types of floors such as industrial floors, garage floors, and designer floors
Layer Thickness: 1/16″
Working time: 60min, Curing time primer: 8-12h, Curing time main coat: 16-24h.
Kit consists of suitable epoxy primer as well as resin and hardener (mixing ratio 2:1) for the main coat. Epoxy primer not included with the clear kit.
Select a kit and receive the right amount of colorants to color your epoxy.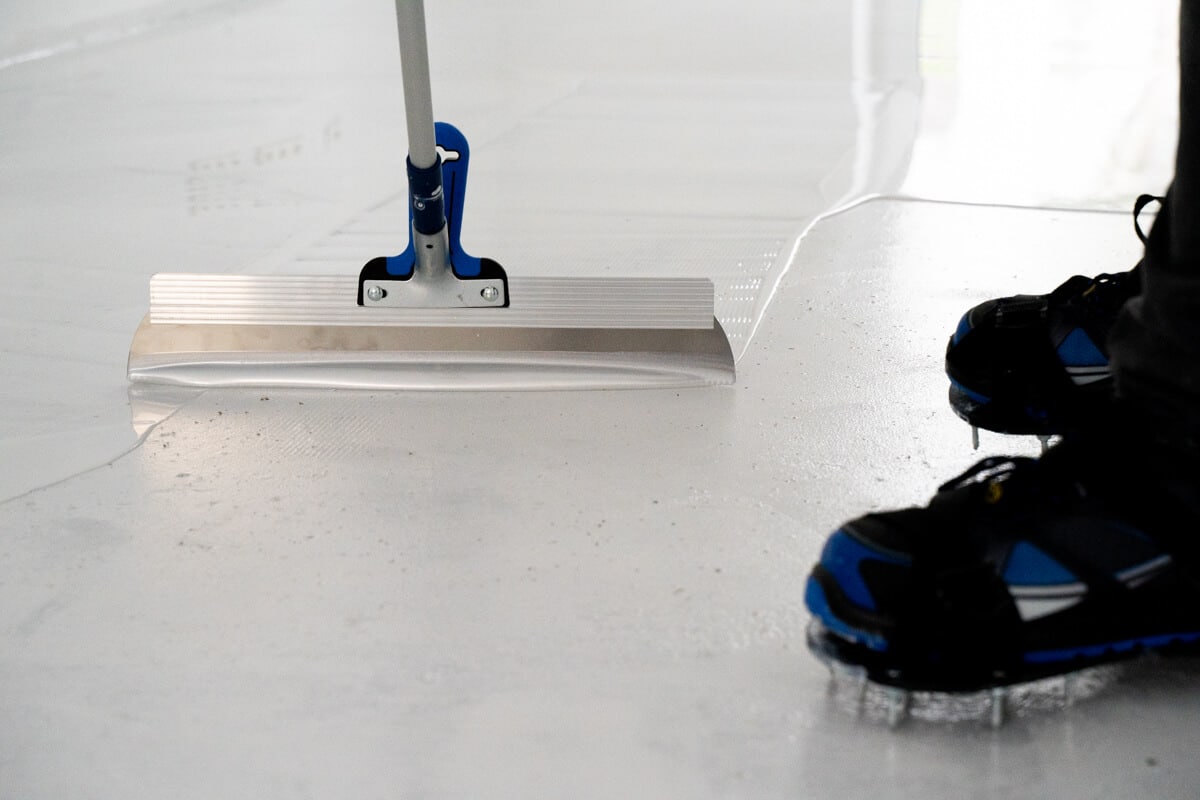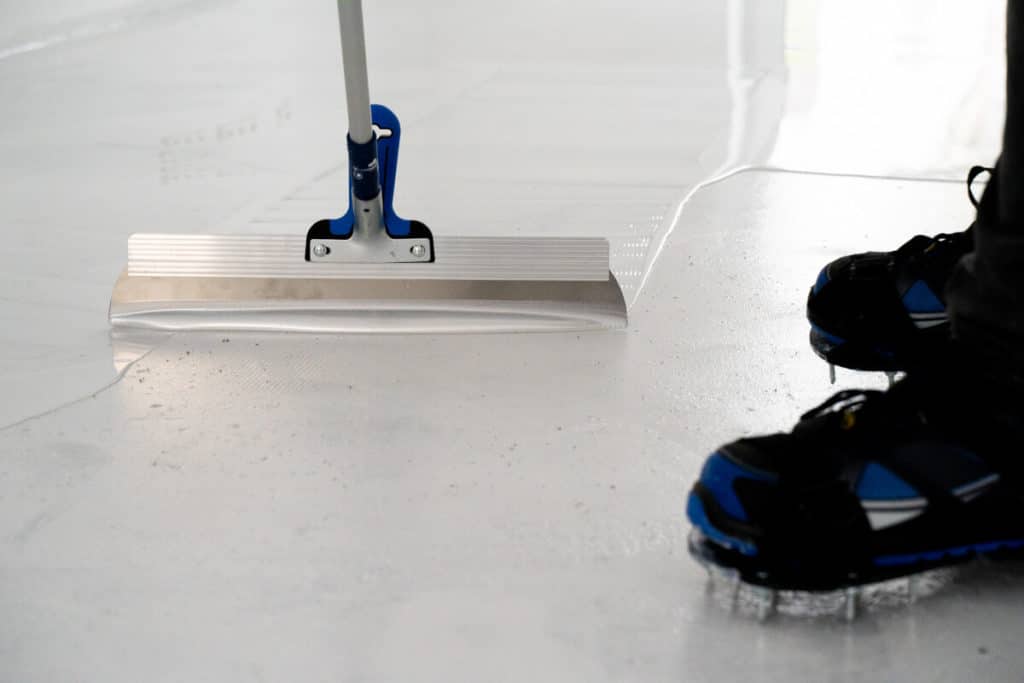 The Best Flooring Kit in The USA
Our flooring kit binds seamlessly to everything! It can be applied to wood, concrete, and tiles. It is especially prized in garages where maintenance can be a real pain. A brand new concrete floor looks great, but for how long? Concrete acts like a sponge and absorbs everything. Drop a bit of oil and it's over there is already a stain. That's without mentioning that concrete is sensitive to weather changes and in unheated garages, the concrete will have a tendency to crack.
Save yourself the trouble! Shop your EPODEX Flooring Kit now. All our kits are designed to make your shopping experience the best one! All our kits can be selected in square feet. Saving you all the struggle to figure out how much you need.
With a total layer thickness of only 1/16", our epoxy is perfect to be laid onto the existing flooring. You won't have to stress out about changing all your doors after laying your new epoxy floor.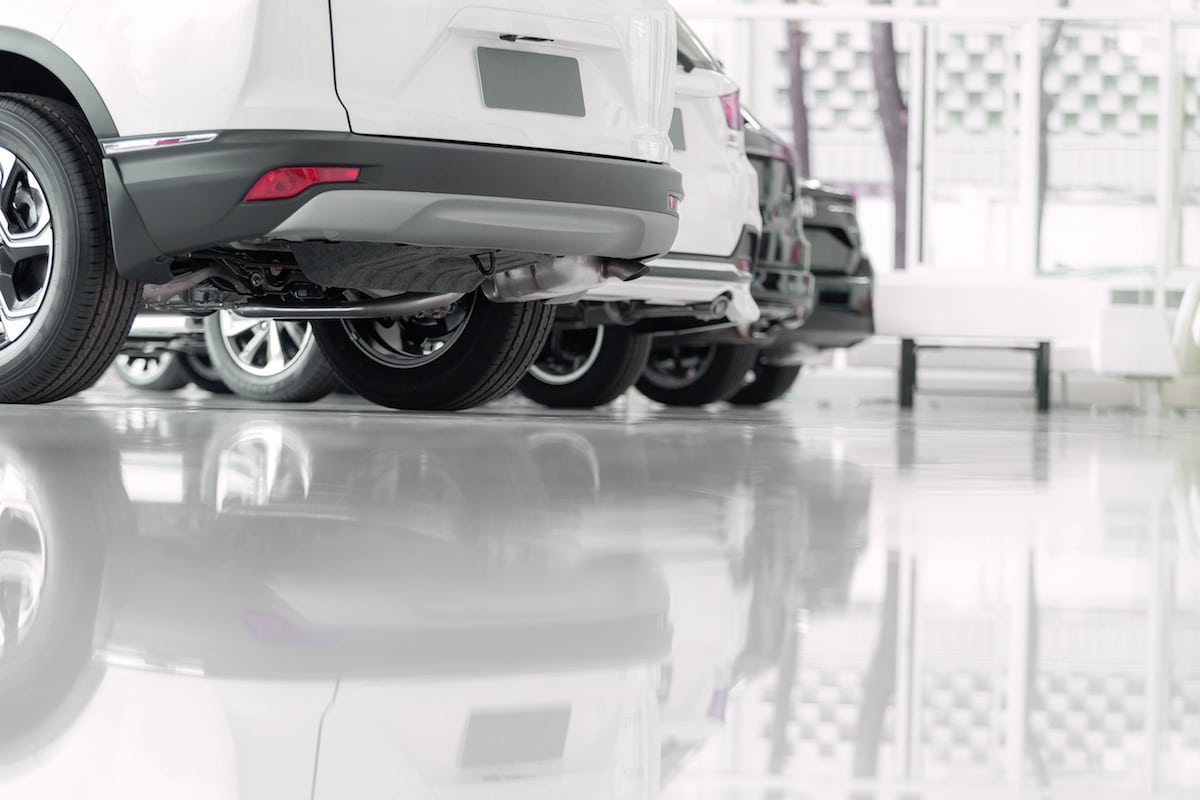 How to apply Epoxy in a Garage
Our Flooring kits are the easiest garage floor finishes. Before applying our kit, make sure that your garage is clean, levelled, and non-porous. If necessary, repair any cracks and holes with mortar or putty. Then, mix our primer and apply it with a foam roller over the entire area. Let your primer dry.
It is now time to lay the epoxy! Mix your resin with the hardener until the mixture is free of streaks. Add your colorants and mix again. Then, pour your mixture onto your garage floor and guide it with a squeegee. Sit back and let the EPODEX magic work. You can use your garage as always once your epoxy is fully cured.
Pro Tips: On each product page, you can find out how to apply a coating with many different colorants!
How to Clean Your New Garage Floor Finish
Cleaning epoxy resin is very easy. To do so, you can use any cleaning agents that you would normally use on tiled floors. Our Flooring Kit withstands scratches easily and is completely resistant to chemicals. Oil and fuel can easily be wiped off with a cloth.
Pro Tips: To achieve full hardness, make sure to apply and let cure your flooring kit at 70°F.
More than
314,000+
Satisfied costumers
I am a pro a this art and this product by far is top line and very easy to work with.
13.08.2022
I am an artist and have worked with Epoxy before but this by far is the easiest and clearest epoxy. Color range is fab !
09.08.2022
The quality and ease of use compared to other products I have used in the past is incredible ! I found it super easy to use, and my projects turned out great!
10.07.2022
Transparency
Quality
Customer Service