Epoxy Painting – Taking The Art World By Storm
---
Epoxy Painting is one of the several artforms that can be done with resin. Use it to seal acrylic paintings, do dirty pourings, or geode like canvasses. Show now our extensive color selection!
Artwork Sealing
Do you own a beautiful painting that is slowly fading? Revive it now with EPODEX Art Resin & Crafting Kit. Our amazing bubble-free crystal-clear kit is perfect to seal paintings and protect them. Take a look at our step-by-step tutorial to do it the right way.
Pro Tips: Make sure that your painting is completely dry before applying the epoxy. Uncured epoxy reacts with water which can lead to white marks. These marks are also known as amin blush.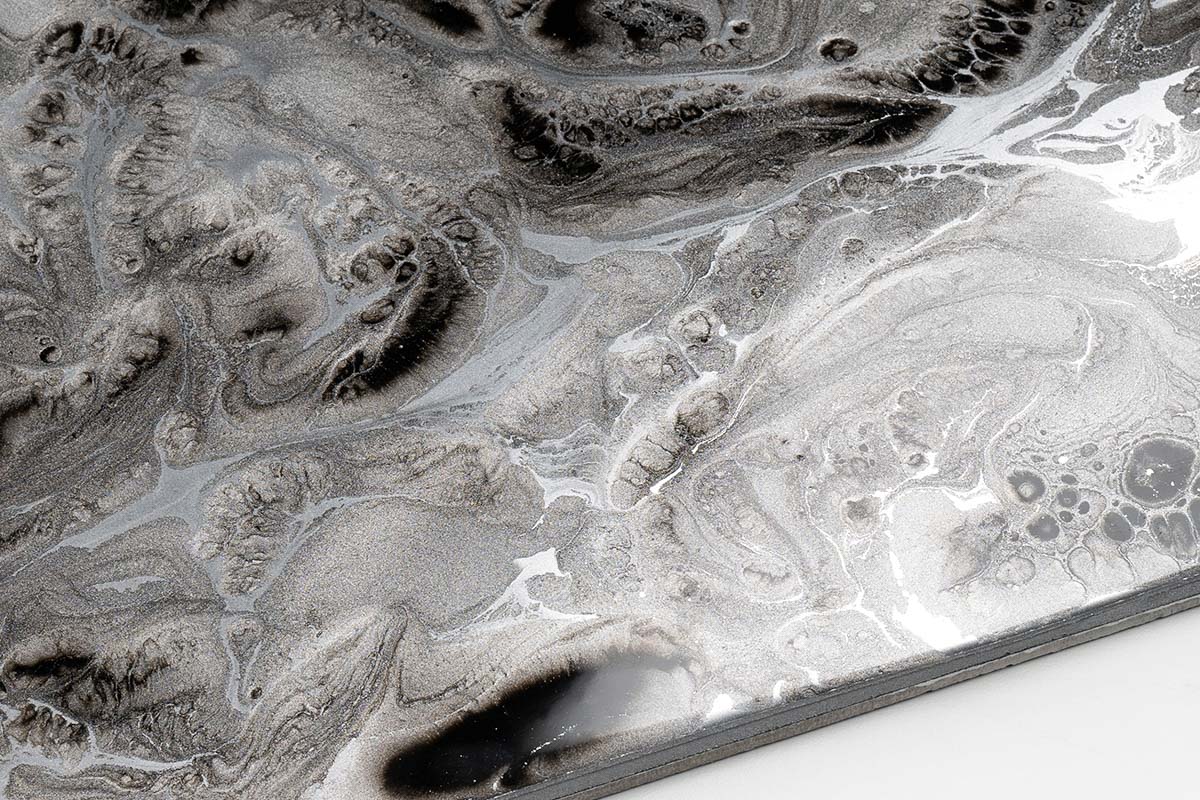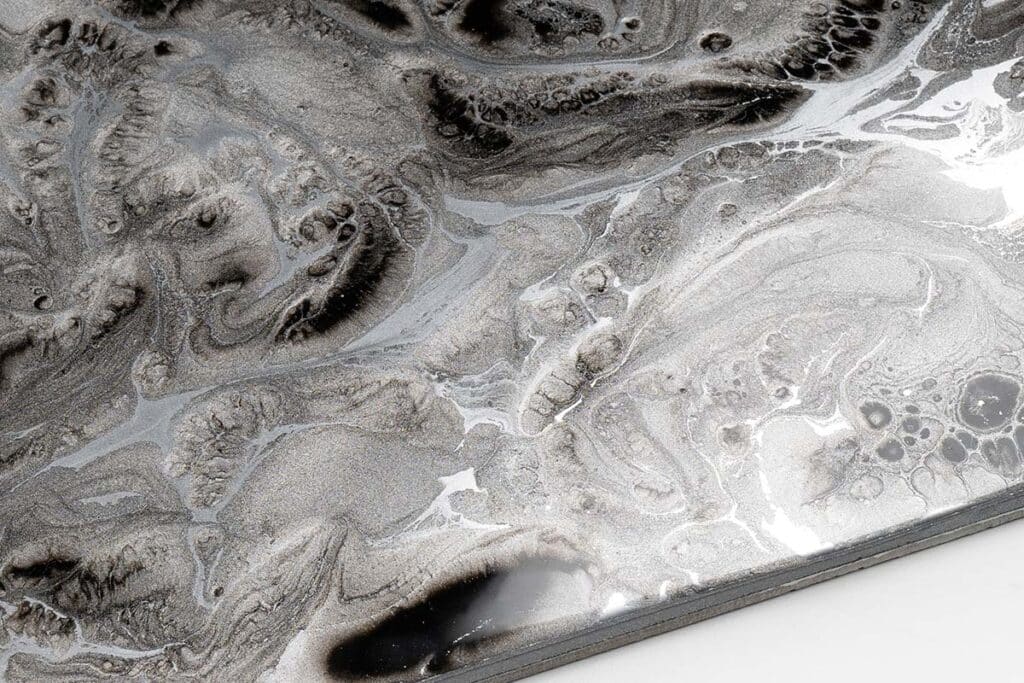 More than
314,000+
Satisfied costumers
I am a pro a this art and this product by far is top line and very easy to work with.
13.08.2022
I am an artist and have worked with Epoxy before but this by far is the easiest and clearest epoxy. Color range is fab !
09.08.2022
The quality and ease of use compared to other products I have used in the past is incredible ! I found it super easy to use, and my projects turned out great!
10.07.2022
Transparency
Quality
Customer Service
Geode 3D Painting
Add some excitement to your dirty pour epoxy resin painting! By adding stones, and sands to your painting, you can easily create a breath-taking 3D effect. To achieve a perfect result, we recommend first pouring your resin. Play with it until you reach your desired design.
Let the resin thicken until it has the consistency of honey. Then, add, for example, stones in a curved line. By repeating curved lines of stones, you will create a geode-like epoxy painting.
Pro Tips: Add gold leaves next to golden stones to make a seamless transition from the flat epoxy to the 3D stones.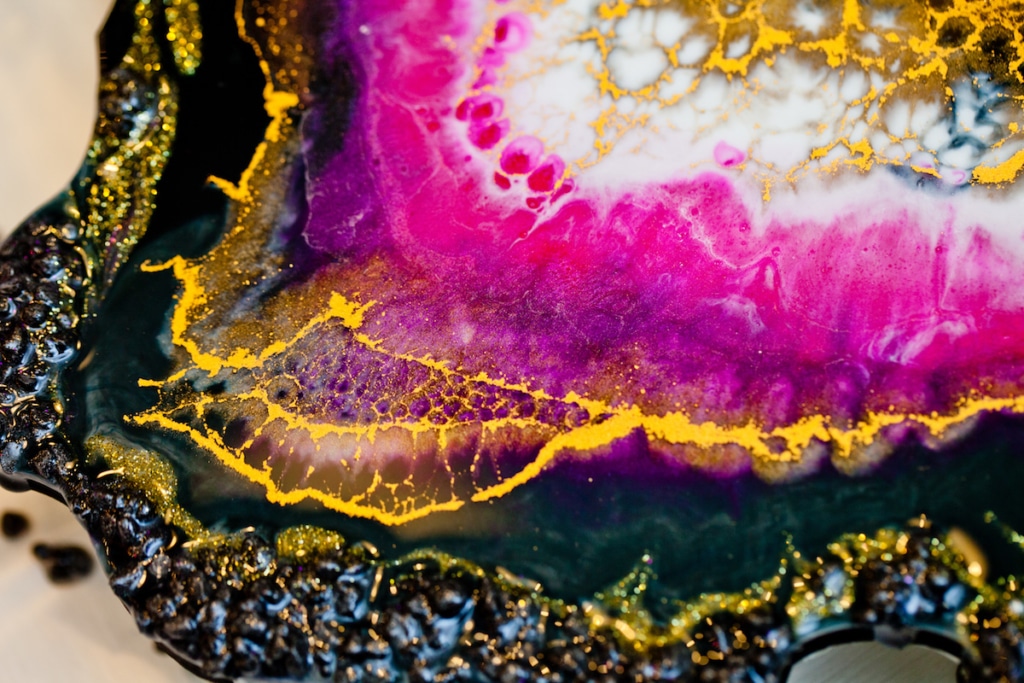 Dirty Pouring
Dirty pouring is very popular as epoxy painting. Every pour is unique. You will never get the same result twice. To do this artform, you will need many different colors. No worries – We got you covered! At EPODEX, we carry the largest colorants selection worldwide!
Start by preparing a resin-hardener mixture. To do so, follow the instructions found here. Once your resin-hardener mixture is free of streaks, pour small quantities into different cups. Add a colorant to each cup.
Now that you have a lot of small colored mixtures. Pour slowly all the mixtures one after the other onto one big cup.  Don't mix, let the different colors be visible in the big cup. Gently pour the epoxy onto your canvas. The different colors will create wavy lines on your canvas.
Let your epoxy painting cure completely. Make sure to leave it on a levelled surface until complete curing.
Pro Tips: Did you know that you can use that technic on anything? Don't limit yourself to canvasses. Use it in molds or on cutting boards for example.