Don't miss our guarantees & save big now!
✓
Best Price Guarantee:
Have you found a similar epoxy at a lower price? Send us a link to the product within 14 Days of your order and we will knock 10% off the competitor's price!
✓
Money Back Guarantee:
Test a small amount of your epoxy order and experience the quality. If you are not satisfied, return your order and we will refund the purchase price.
✓
Choose an epoxy kit with colorant!
Instead of buying colorants separately, select your desired color in combination with the epoxy to save big.
✓
Precise purchasing!
We are offering the largest and most diverse quantity selection of epoxy (Kits from 24oz up to 75gal). Save money by only buying what you really need.
✓
Get quantity discounts!
The more you buy, the more you save!
✓
5% off
for New Customers. Sign up NOW!
✓
Free Shipping
for orders over $50
✓
Add a free gift
for orders over $80
✓
Same Day Shipping
✓
Delivery across USA
✓
Friendly 24h-Support
Many Colors and limitless possibilities
We offer one of the largest color selections in the USA. Let your creativity run wild with limitless color effects.
Mix epoxy resin and hardener in the specified mixing ratio.
Pour the resin-hardener mixture onto the desired surface or into the desired mold. For the typical Alcohol Ink effect ("Petri-Art effect") we recommend a maximum pouring height of 19/32".
Add the colored alcohol ink of your choice to the still liquid resin-hardener mixture and then add the alcohol ink SELENIT WHITE. The inks will react with each other creating a unique pattern. The more white ink drops you add to the colored ink drop, the more pronounced and deeper the effect will be.
To achieve a full-surface result, you can, for example, place several colored drops next to each other and alternate them with white drops to create a pattern. The more white drops you put on the colored drop, the deeper the colors sink into the resin and the stronger the Alcohol Ink effect is.
Work with different colored paints for a multicolored result.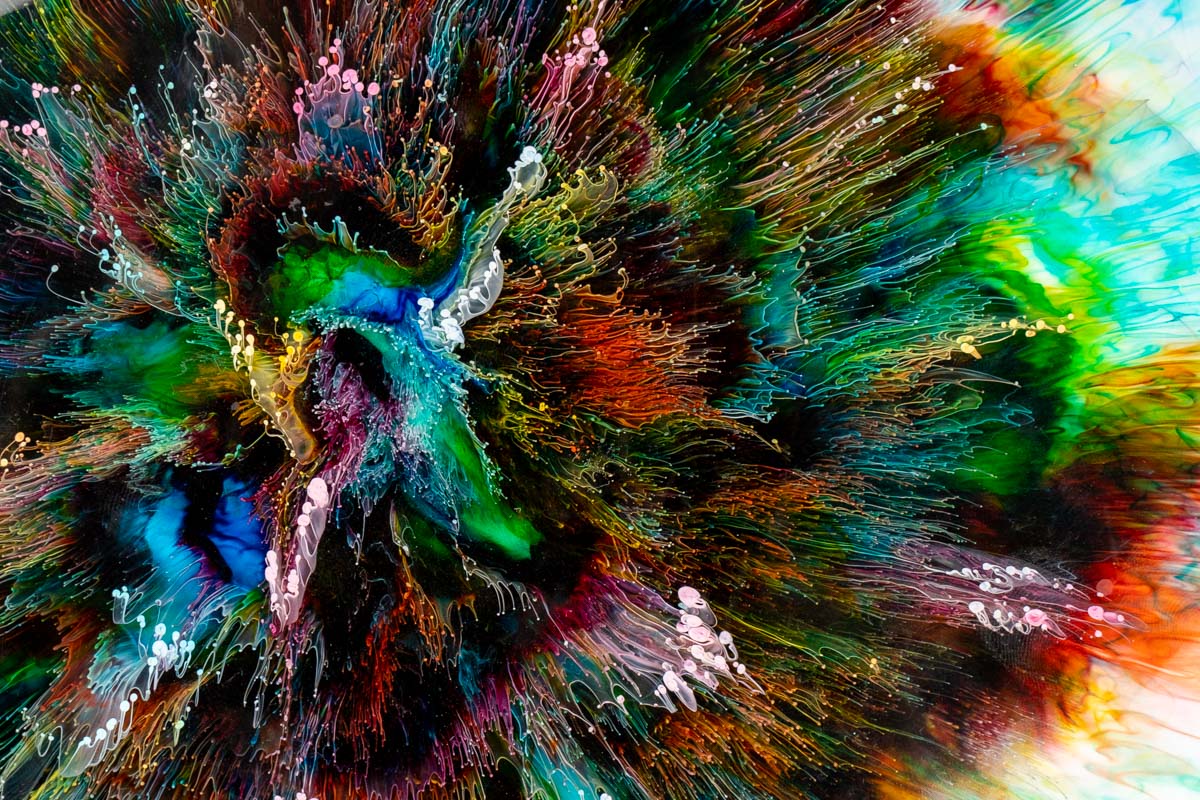 Application on epoxy resins
The ink can be used on almost all smooth, non-porous materials. Epoxy resins, synthetic papers (e.g. Yupo paper), glass, metal, ceramics, porcelain, stone or modeling clay are best suited. After drying, the acid-free Alcohol Inks are smudge-proof and waterproof.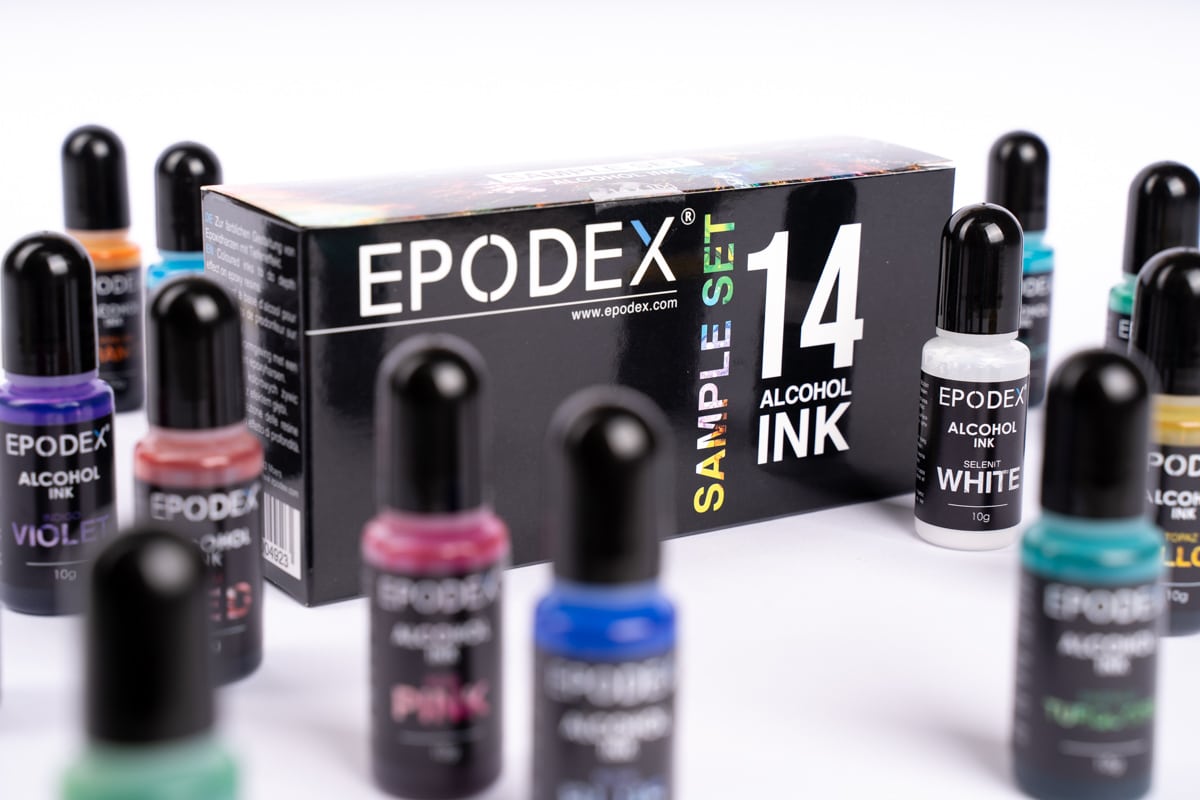 Highly concentrated, UV stabilized and Solvent free
Due to our high pigmented formula, you will only need a small amount to achieve the best results. It is designed for translucent colors to be used for river tables, deep pouring, filling voids, flood coating and even more! The UV stabilization guarantees a long lifetime without fading.