Epoxy Tabletop from EPODEX
---
An epoxy tabletop is trendy and offers many advantages! With our epoxy resin kits, you can design an epoxy tabletop for your style in a few easy steps. Whether it's a preservative coating, a river table, or a colorful makeover, EPODEX has exactly what you're looking for!
Coating Tabletops
If you want to recoat your table, use our EPODEX Countertop & Tabletop kits for this purpose. A new coating is always advisable if you want to change the color of your table, to make it particularly resilient or to conceal existing damage.
To do this, first, build a casing that fits the exact dimensions of your table. Then apply the resin and mix it with the desired color if necessary. To apply, use a squeegee and spread the resin evenly. The resin will level itself out, filling any cracks or holes. How thick you want the coating is up to you, just keep in mind the maximum pour height per pour, which is 1cm per coat for the Coating & Sealing kit.
After application, allow the epoxy to cure. Then finish by sanding and polishing the epoxy tabletop until the desired gloss level is achieved. An epoxy tabletop does not require any special maintenance, and it can be cleaned with standard cleaning agents.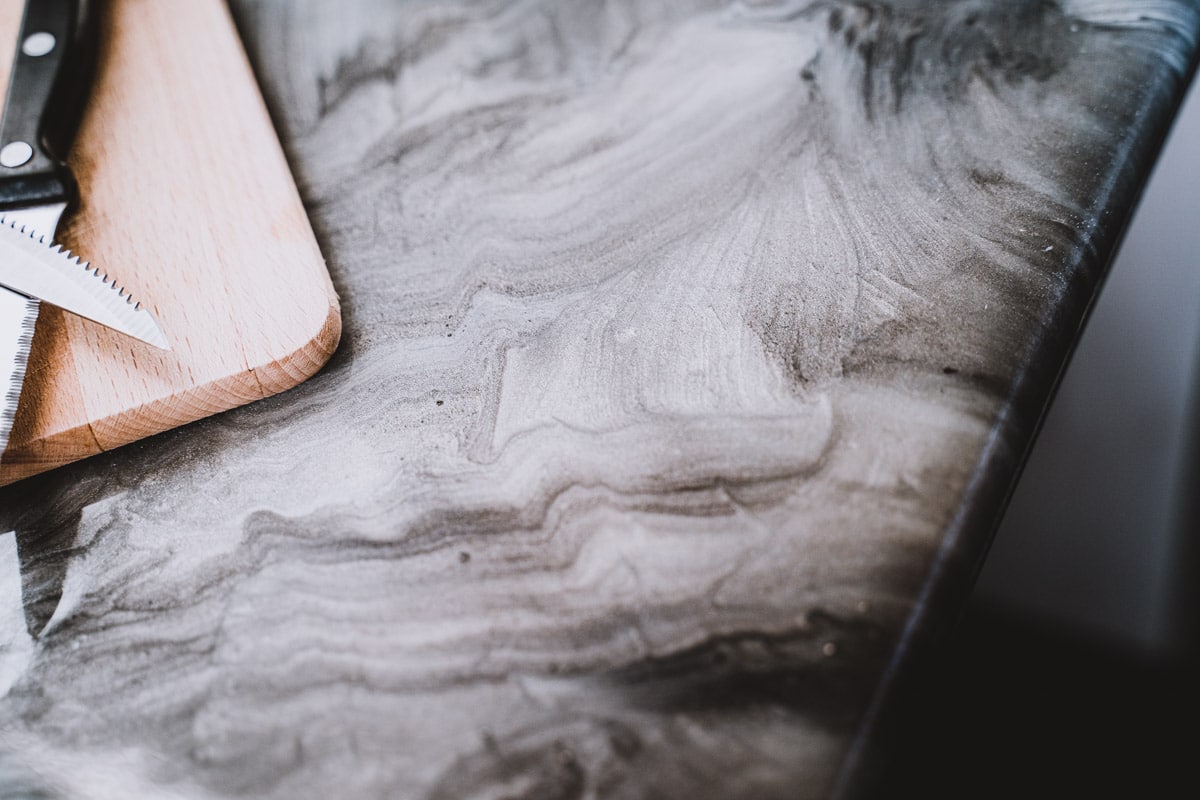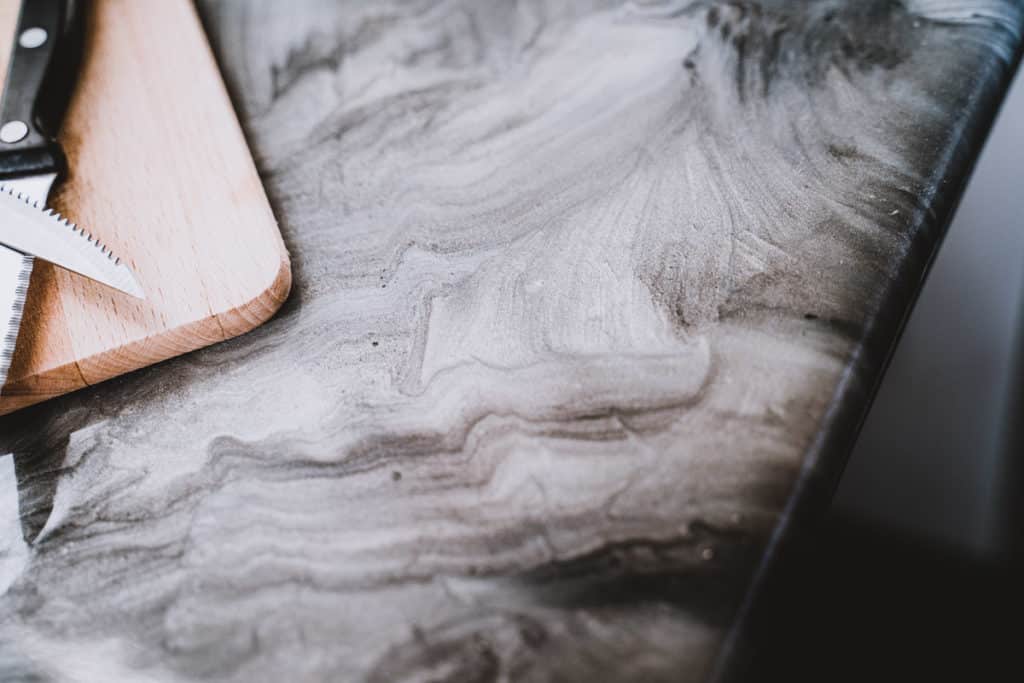 Building a River Tabletop
To make a river table style epoxy tabletop, it is recommended to follow our step-by-step video instructions. You will need our EPODEX Deep Pour & Casting kit, color pigments, wooden planks, and some accessories. You can find these either with us or in the hardware store. For a river table, it is also possible to cast objects such as figurines or stones into the table.
After you create the epoxy tabletop according to our instructions, all you need to do at the end is to screw on the table legs. In principle, this project is well suited even for inexperienced craftsmen. The only important thing is to follow the instructions precisely and let the epoxy table top cure completely before assembling and using it.
More than
314,000+
Satisfied costumers
I am a pro a this art and this product by far is top line and very easy to work with.
13.08.2022
I am an artist and have worked with Epoxy before but this by far is the easiest and clearest epoxy. Color range is fab !
09.08.2022
The quality and ease of use compared to other products I have used in the past is incredible ! I found it super easy to use, and my projects turned out great!
10.07.2022
Transparency
Quality
Customer Service
Advantages of an Epoxy Tabletop
An epoxy tabletop has many advantages – it is resistant to scratches, liquids, and impact resistant. This makes it suitable for both private households and tables in industry and catering.
Whether you are coating a table with epoxy resin or making a completely new tabletop yourself, our products are easy to work with and offer lasting support and very good durability.
An Epoxy Tabletop in the Food & Beverage Industry
Especially where tables are subject to heavy use, an additional coating is always beneficial. Many of our customers buy the coating resin for the hotel or catering industries to make tables and counters more resilient and durable. This saves you money and time in the long run because epoxy resin surfaces are particularly easy to maintain and durable.
Create your own epoxy tabletop in any desired look. For our commercial customers who want to buy large quantities of epoxy resin, we offer attractive special conditions. Contact our support team for more information.