River Table Epoxy – All You Need for Your Dream Table!
---
EPODEX's river table epoxy offers the best quality in America. Our Deep Pour & Casting resin has everything you can ask for in a resin! This crystal-clear gem is also offered in combination with the largest colorant selection worldwide!
Deep Pour & Casting Epoxy Resin Kit
Starting at
Crystal-Clear or with one of 141 Colors
Layer Thickness: 1/16"-2" (12" also possible)
UV Stabilized
Working time: 6h
Curing-time: 48-72h
EPODEX Synonym for Quality
EPODEX's epoxy is all you need to achieve a flawless result! Our river table epoxy has an incomparable quality. This self-venting resin guarantees a bubble-free result. Forget about the expensive vacuum chamber to remove your bubble. EPODEX's epoxy resin does it all by itself.
Our Deep Pour & Casting Kit is so crystal-clear that next to it water looks yellow! We have added the best UV stabilizer available worldwide into our resin. Believe us, you have never seen anything like it before! The list of EPODEX's advantages goes on and on. Our kit is solvent-free, BPA-free, odorless, and VOC-free. You can use our resin river table with a clear mind! Our high-quality epoxy presents no risk for your health.
After complete curing, your river table will withstand scratches and be resistant to chemicals. Our river table epoxy is easy to clean and maintain. Apply a thin layer on the wood as well, to protect it against water and stain!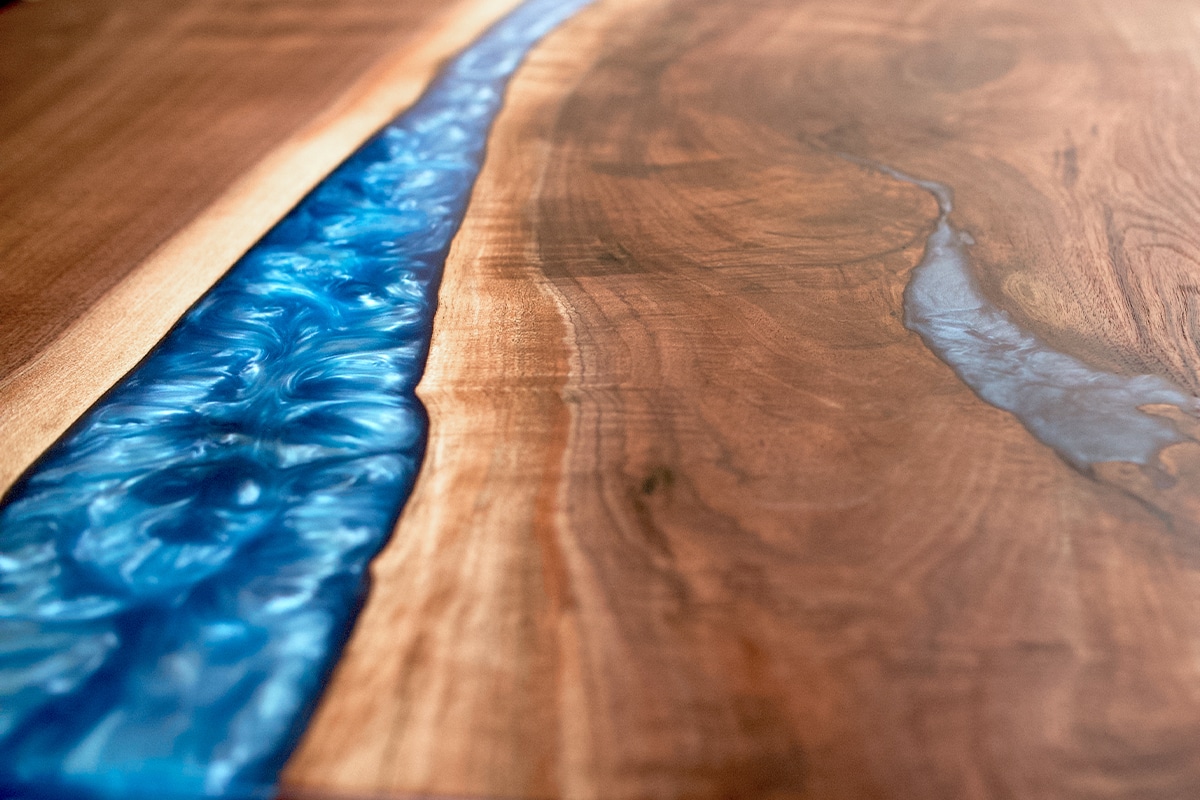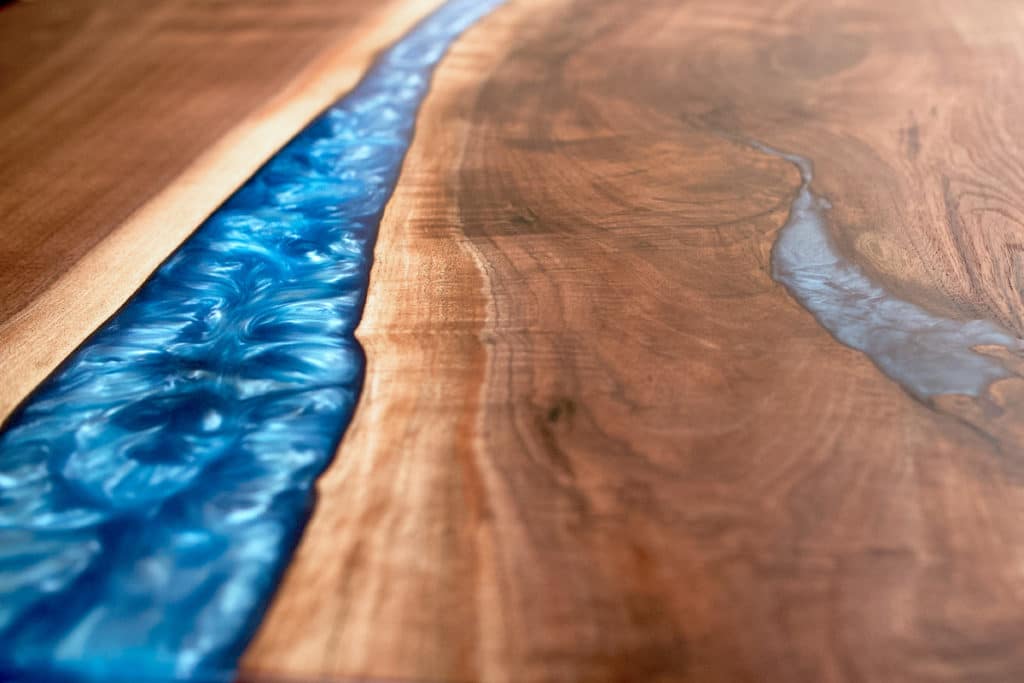 Where to start?
Making your own river table can be done in 5 easy steps. All you need to do is, build a frame. Once you have your frame, prime the river and the side of your wood. After the primer has cured, you can pour your river in layers of 2" thick. After curing, you can unmold and do the final touch-up on your river table. Detailed step-by-step instructions can be found here.
More than
314,000+
Satisfied costumers
I am a pro a this art and this product by far is top line and very easy to work with.
13.08.2022
I am an artist and have worked with Epoxy before but this by far is the easiest and clearest epoxy. Color range is fab !
09.08.2022
The quality and ease of use compared to other products I have used in the past is incredible ! I found it super easy to use, and my projects turned out great!
10.07.2022
Transparency
Quality
Customer Service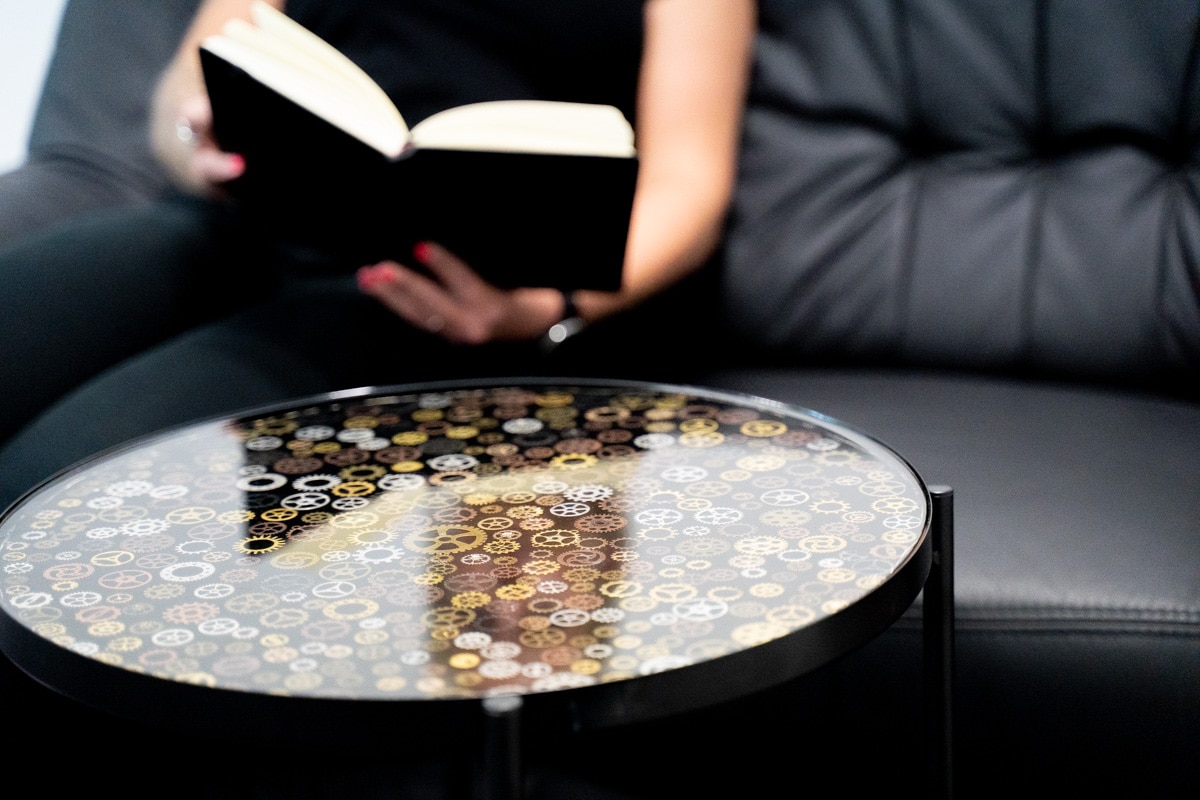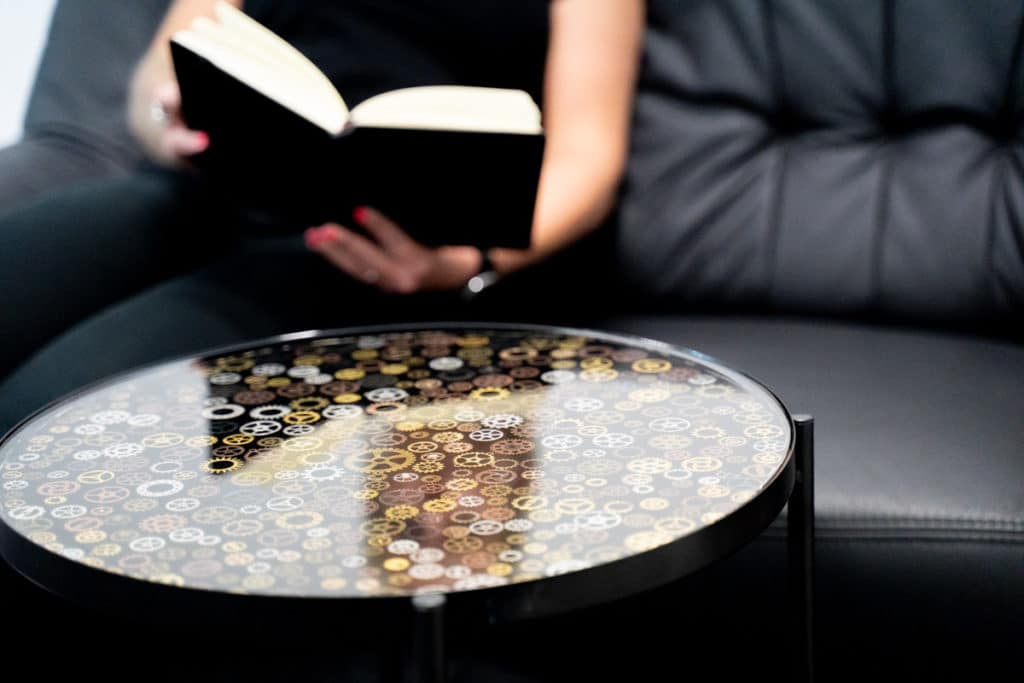 Embedding Memories in Your River Table Epoxy
Did you know that you can add anything to your epoxy? Only make sure that your object is perfectly dry and embed it effortlessly into your river table. Start by applying a thin layer of river table epoxy and letting it cure. Carefully place your object and cast your next epoxy layer.
You can add sand from your last vacation and recreate the beach in your dining area. You can also add some pictures, rocks, electronic parts, really anything you want!
Pro Tips: If you are working with fragile or porous objects, primer them with a thin layer of resin beforehand.
Do you have questions before tackling your epoxy river table project? Contact our team! Our trained experts will guide you every step of the way.