Epoxy Table with the No.1 Epoxy from EPODEX
Tired of your old outdated table? Or you simply can't find a made-to-measure table? Take charge of your design now and make your epoxy table! With EPODEX, you will find DIY kits for river tables, tabletops, and much more.
The Perfect River Table
Achieving a stunning river table is also possible for beginners with EPODEX's Deep Pour & Casting kit for a deep pour. This kit guarantees a bubble-free result, no heat is needed! Say goodbye to blowtorches and heat guns. Simply pour our resin and let the EPODEX magic work.
Not only does our epoxy resin kit provides you with all the material you need. But we also carry an accessories kit including everything you need.  Detailed instructions on how to make a river table can be found here.
Coating a Table
Designing a unique table that's durable and easy to maintain with an epoxy coating is simple. The epoxy is easy-to-process, cures firmly, and is highly durable. It makes your table highly resistant to liquids, scratches, and stains and there's no special care required. 
Simply clean with any common all-purpose cleaner. In contrast to untreated wooden tables, epoxy tables do not require regular maintenance.
Coating an Existing Table with Epoxy Resin
Our Countertop & Tabletop kits bind to everything! Our kit is designed to ensure your project's success. Thanks to the included primer, you will lay your resin on a perfectly uniform surface. Our epoxy has the perfect working time for you to apply your resin, sit back and look at your design unfold. HD Videos can be found on each product page, showing you the real result done by people like you!
Our kits are custom-made and only available on our website. We are proud to offer the largest color selection in the USA.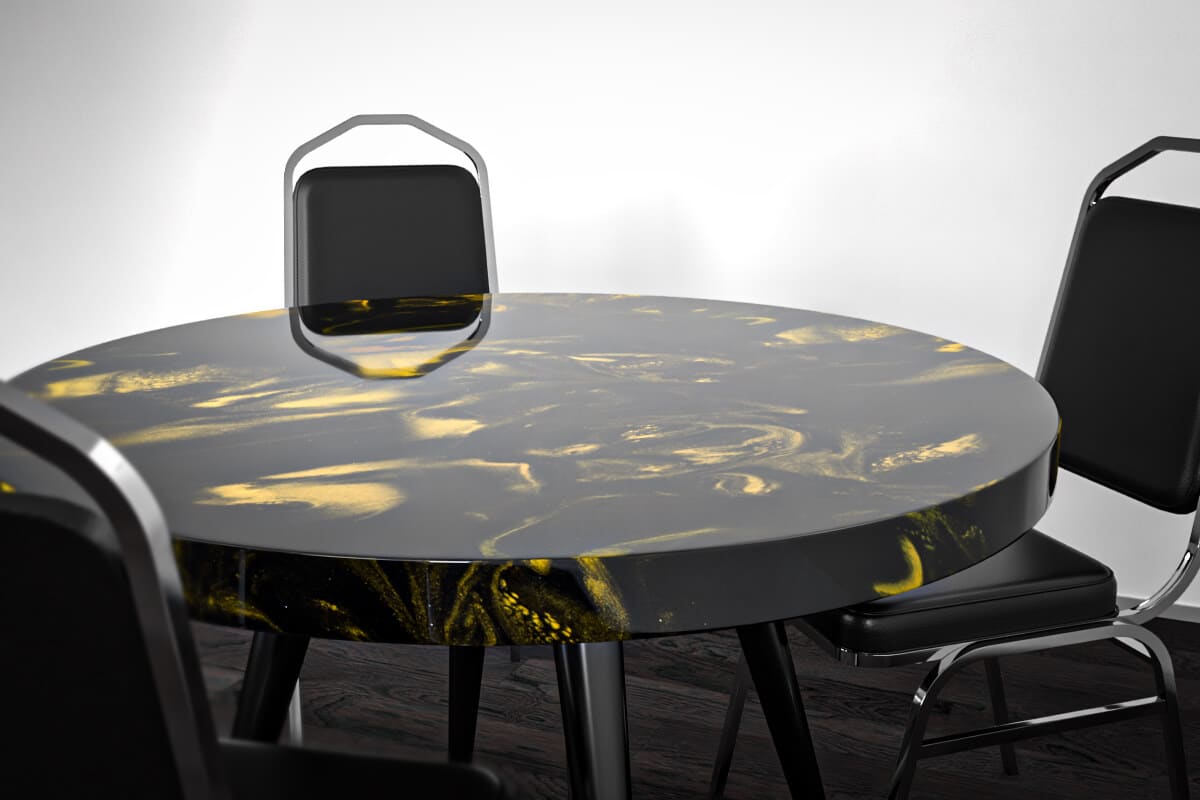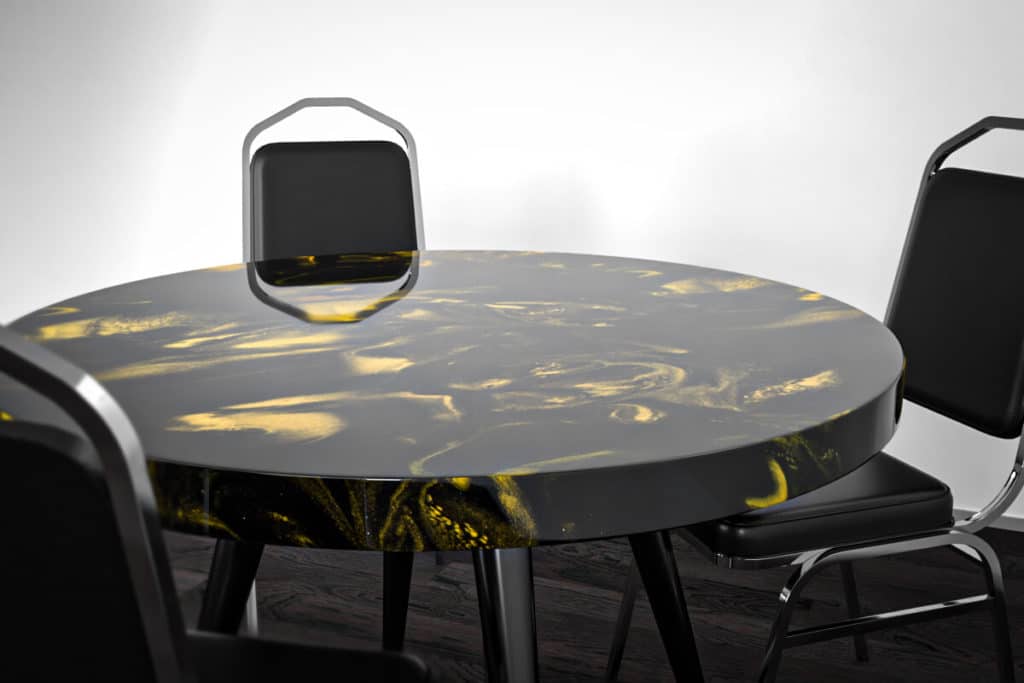 More than
314,000+
Satisfied costumers
I am a pro a this art and this product by far is top line and very easy to work with.
13.08.2022
I am an artist and have worked with Epoxy before but this by far is the easiest and clearest epoxy. Color range is fab !
09.08.2022
The quality and ease of use compared to other products I have used in the past is incredible ! I found it super easy to use, and my projects turned out great!
10.07.2022
Transparency
Quality
Customer Service
Weatherproofing a Wooden Table with Epoxy
Everybody knows that a wooden table needs protection! What better than the best epoxy resin available on the market to do the job? After curing, our resin is resistant to water, chemicals, it withstands scratches. And like if all that wasn't enough it offers the best UV stabilization available worldwide!
We recommend applying the resin indoors and if possible, bringing your table outdoor after curing. This way, you will be able to control the room temperature and ensure that your epoxy table reaches its full hardness.
Do you have a project in mind but don't know where to begin? Professional help to achieve your project is just one click away.
Our team is available to advise you from start to finish. Questions regarding which mold to use or how to polish and clean your epoxy table? We will be there to assist you along the way. Take a look at what all our clients have achieved with a little help from us.