Epoxy Flooring
Design your dream space with an epoxy floor from EPODEX. Choose between 24 flooring kits that will surely reflect your unique style. Working on a budget? Not a problem, we offer the highest quality epoxy resins on the market along with the most unbeatable prices and the most diverse quantity selection across the USA.
Ideal for all types of floors such as industrial floors, garage floors, and designer floors
Layer Thickness: 1/16″
Working time: 60min, Curing time primer: 8-12h, Curing time main coat: 16-24h.
Kit consists of suitable epoxy primer as well as resin and hardener (mixing ratio 2:1) for the main coat. Epoxy primer not included with the clear kit.
Select a kit and receive the right amount of colorants to color your epoxy.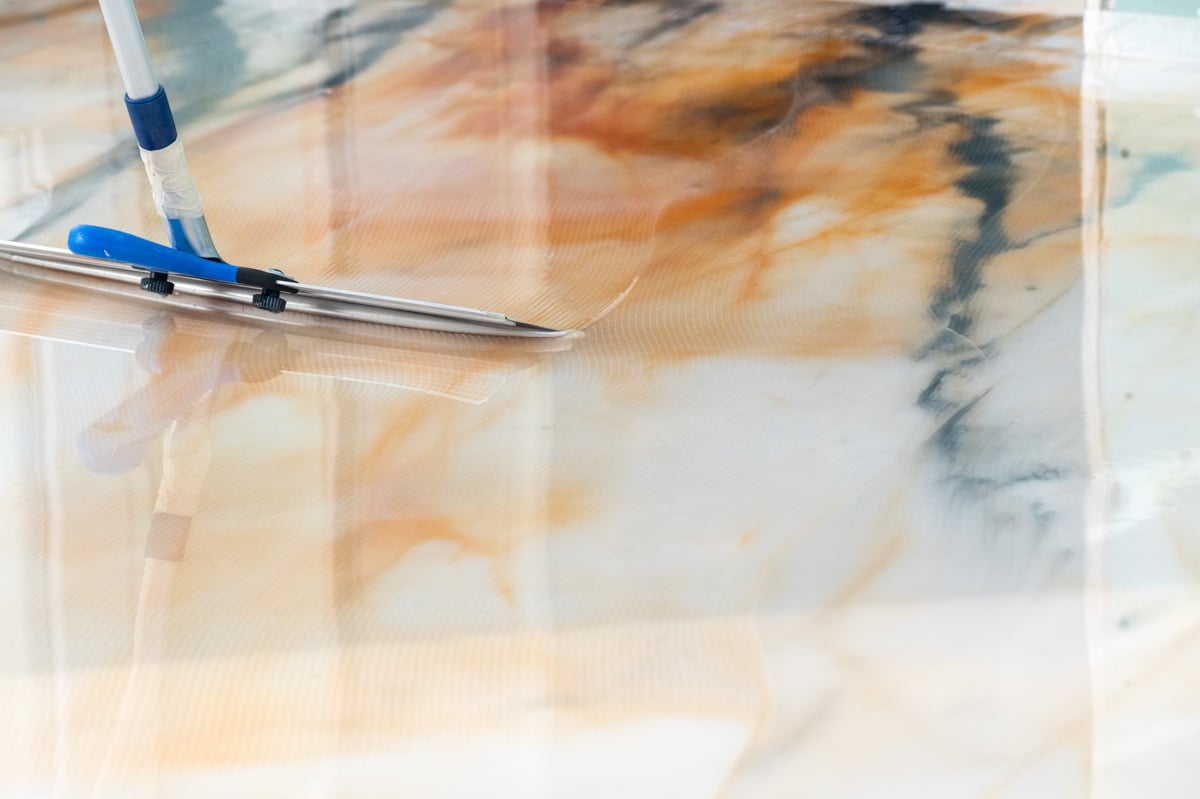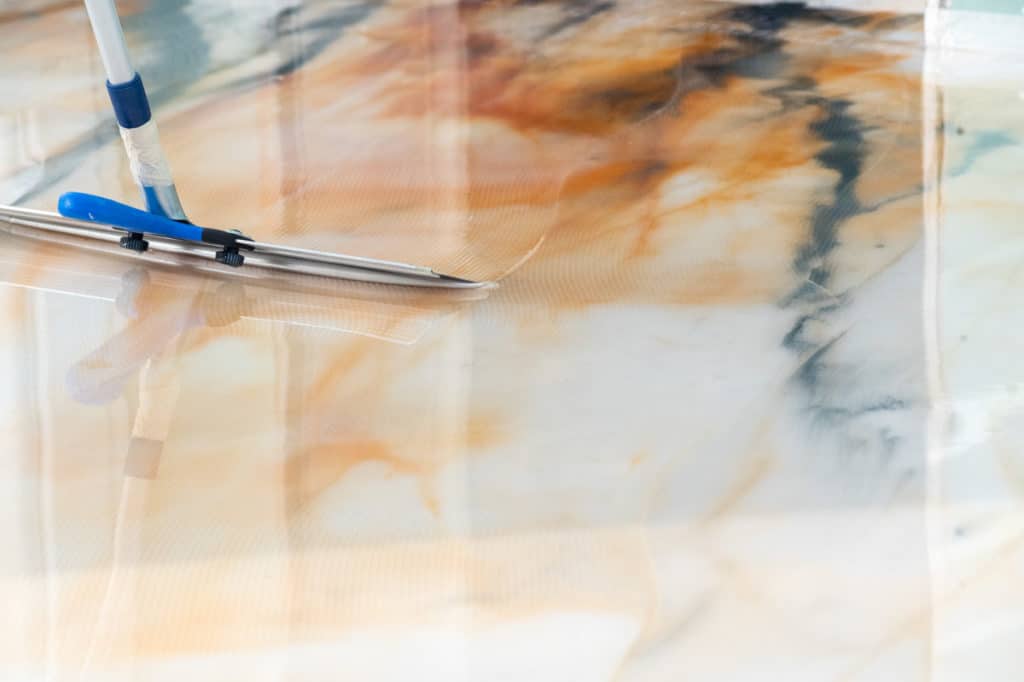 Why Choose an Epoxy Floor?
When it comes to flooring, epoxy is the toughest! Applying epoxy on your flooring creates an impact-resistant floor that is perfect for handling furniture, heavy machinery, and more without worrying about wear and tear. It's easy to clean, waterproof, and stain-resistant. Epoxy flooring is one of the easiest types of floors to maintain. It doesn't chip or crack and will last for years. Confidentially install an epoxy floor from EPODEX now.
More than
314,000+
Satisfied costumers
I am a pro a this art and this product by far is top line and very easy to work with.
13.08.2022
I am an artist and have worked with Epoxy before but this by far is the easiest and clearest epoxy. Color range is fab !
09.08.2022
The quality and ease of use compared to other products I have used in the past is incredible ! I found it super easy to use, and my projects turned out great!
10.07.2022
Transparency
Quality
Customer Service
Installing an Epoxy Floor?
Bring safety and vision to any well-trafficked area in a few easy-to-follow steps. First, determine the square footage of your floor. Prepare the floor thoroughly by cleaning it and repairing any cracks, holes, or edges. Make sure the floor is leveled, even, and non-porous. We recommend a cement-based leveling compound it creates this kind of surface. Next, apply the Epoxy Primer with a foam roller and paint tray and allow it to cure for the appropriate time. Continue with the main coating by applying the base color over the entire surface with a squeegee. If your flooring kit includes a secondary or third color mix each with the resin and hardener individually and then apply it to the floor working wet on wet with a foam roller.
Let your creativity flow by using twist movements or pouring lines. Be sure to pour each color in an opposite direction. For the ultimate exotic look use the "dipping and shaking" technique with a brush or stir stick. Allow the epoxy layer to harden for the appropriate time.
The Final Touches
You're now ready for the final touches in completing your epoxy flooring project. EPODEX flooring kits are UV stabilized and withstand scratches however, adding a topcoat in the form of a clear layer of epoxy resin or a polyurethane varnish (PU) can be extremely beneficial. Both act as a sealant and extra layer of protection over the main layer you have applied. A PU topcoat can be beneficial to an epoxy floor. It can add chemical resistance, scratch resistance, and yellowing resistance. Be advised to wait for full chemical curing to occur before a PU varnish is applied.