Marble Epoxy Floor
Epoxy flooring is becoming extremely popular in today's booming interior design world. These one-of-a-kind floors can never be duplicated making them a true desire for any homeowner or business owner. Marble epoxy floor coatings are versatile and can be installed on kitchen, bathroom, and living room floors as well as a basement, workshop, and retail/lobby space. The design possibilities are endless.
Ideal for all types of floors such as industrial floors, garage floors, and designer floors
Layer Thickness: 1/16″
Working time: 60min, Curing time primer: 8-12h, Curing time main coat: 16-24h.
Kit consists of suitable epoxy primer as well as resin and hardener (mixing ratio 2:1) for the main coat. Epoxy primer not included with the clear kit.
Select a kit and receive the right amount of colorants to color your epoxy.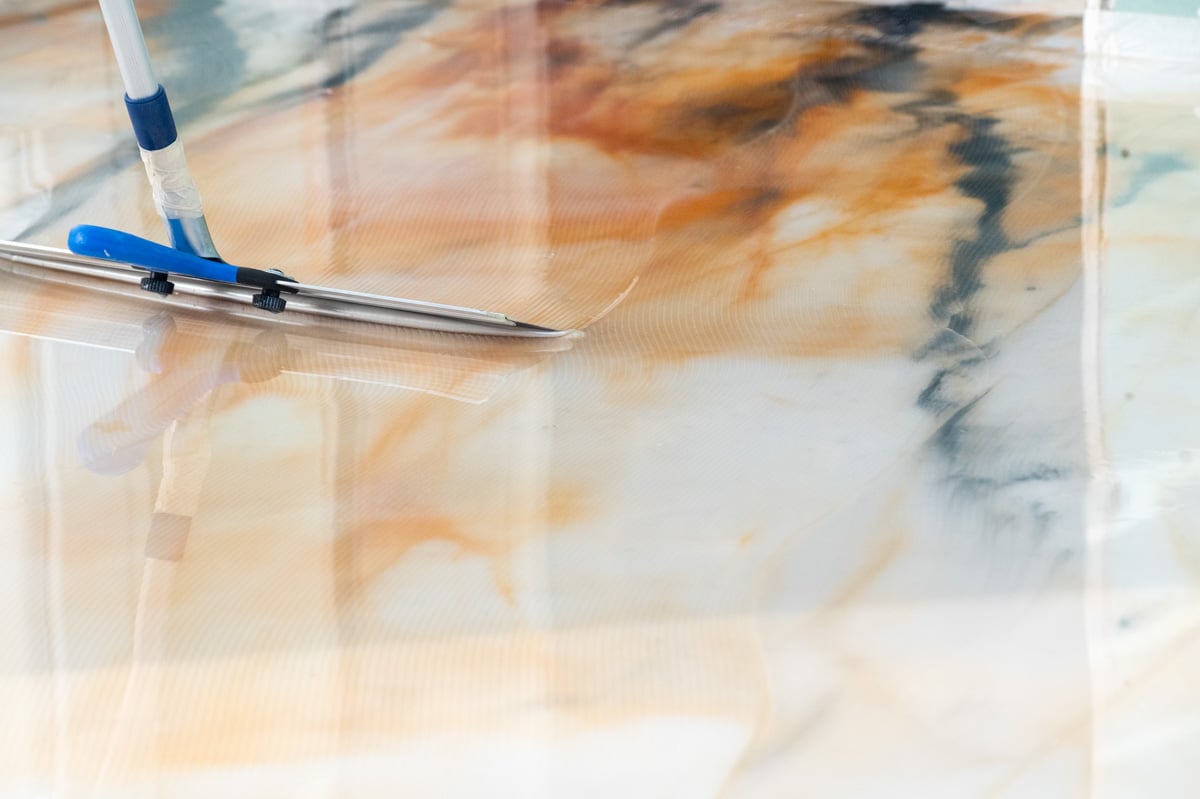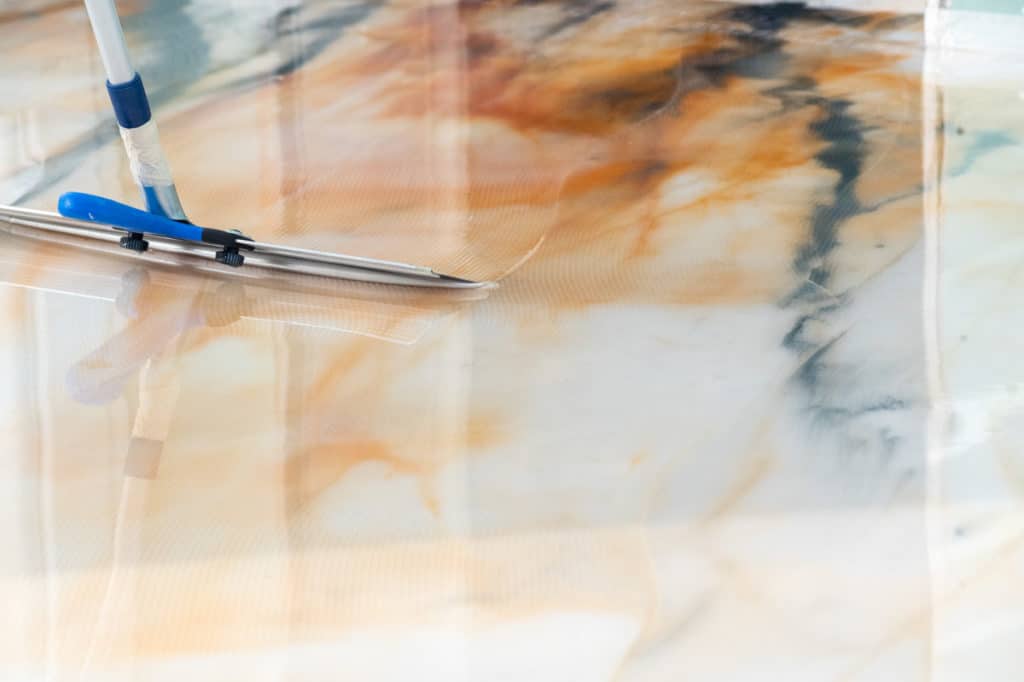 Epoxy Advantages
An epoxy floor coating can be applied over many types of substrates given that the surface is structurally sound and prepared properly. The surface must be leveled, even, and non-porous. Cement based leveling compound can be used to prepare the surface. Make sure any holes, cracks, or edges are also properly repaired prior to the installation of a marble epoxy floor. Preparation is the key ingredient.
Marble epoxy floors bring an array of advantages to the table. Its an easy decision to commit too. Designing on a budget? Not a problem, the designer marble epoxy floor you've always dreamed of can be yours in a few easy steps. With our unbeatable prices, offering the largest and most diverse quantity selection across the USA you always save money when choosing EPODEX.
After committing to an epoxy floor, you are getting a durable, long-lasting, resilient surface. EPODEX Flooring kits are clear, UV stabilized, and bubble free as well as solvent free, BPA free, and odorless. Our design team has hand-picked each kit to tailor the most popular design trends on the market. The application process is quick and easy and can be completed by beginners. No prior experience necessary. All it takes is some creativity. Marble epoxy floors are breathtaking leaving you wanting nothing more but to indulge.
You can trust in EPODEX as your floor withstands scratches, heat, stains, and heavy loads as well as daily foot traffic. Its easy to clean and no special maintenance is required.
More than
314,000+
Satisfied costumers
I am a pro a this art and this product by far is top line and very easy to work with.
13.08.2022
I am an artist and have worked with Epoxy before but this by far is the easiest and clearest epoxy. Color range is fab !
09.08.2022
The quality and ease of use compared to other products I have used in the past is incredible ! I found it super easy to use, and my projects turned out great!
10.07.2022
Transparency
Quality
Customer Service
Marble Epoxy Floor Designs
When looking for high-impact, beautiful floors, mix glitter or metallic colors into the marble epoxy floor. This creates depth, movement, and eye-catching results in any space. These floors allow for unlimited customization in color and design.
Start installing a unique marble epoxy floor now. Like the ones you've been eyeing on the front page of Better Homes & Gardens. Don't spend loads of money on real marble stone. Choose an EPODEX epoxy floor today! Simply select from one of 24 flooring kits, choose the quantity based on your square footage and gather all the accessories required. We guarantee a hassle-free shopping experience.