Garage Floor Sealer
Your garage floor is exposed to heavy loads. At EPODEX, we offer numerous solutions for this purpose that fit your needs and circumstances. Discover our products for a perfect garage floor sealer now!
Ideal for all types of floors such as industrial floors, garage floors, and designer floors
Layer Thickness: 1/16″
Working time: 60min, Curing time primer: 8-12h, Curing time main coat: 16-24h.
Kit consists of suitable epoxy primer as well as resin and hardener (mixing ratio 2:1) for the main coat. Epoxy primer not included with the clear kit.
Select a kit and receive the right amount of colorants to color your epoxy.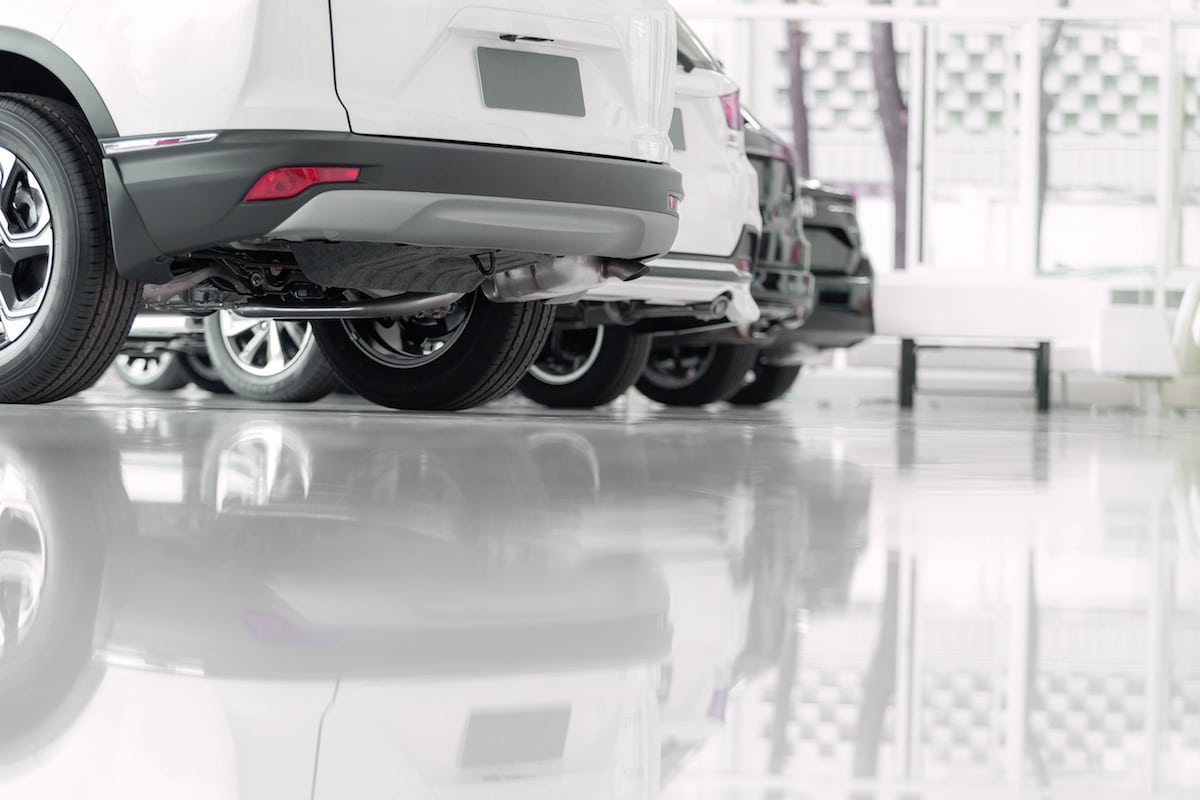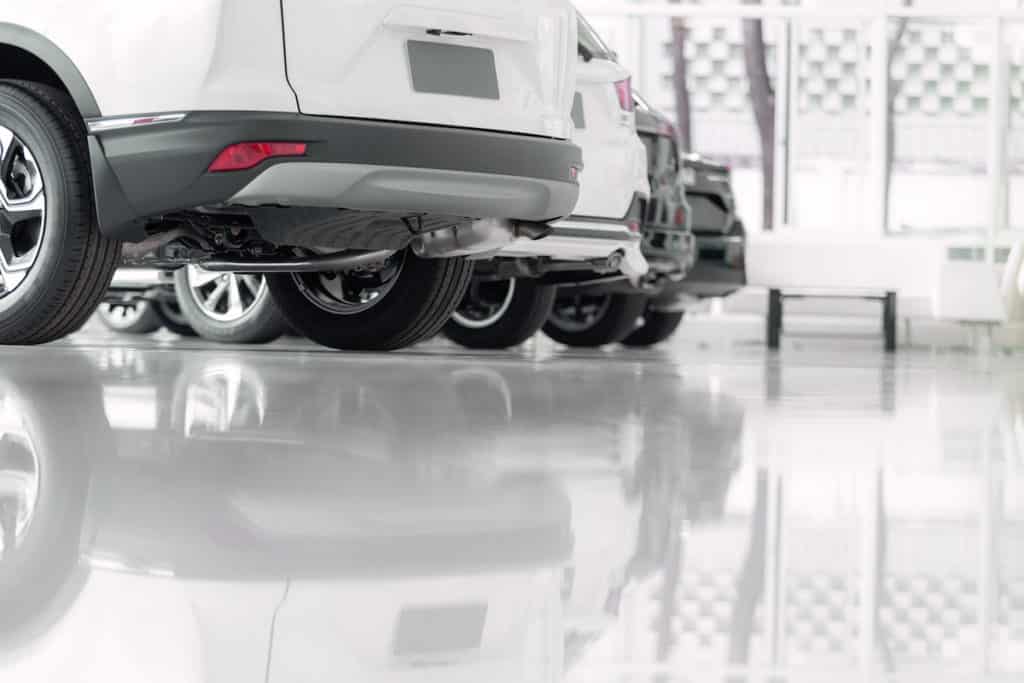 Advantages of Garage Floor Sealants
Regardless of how your garage is used, the floor is always exposed to great loads. Weight loads from driving on it, leaking liquids and temperature fluctuations can all take their toll on the floor. Are you never finding a suitable solution to keep the garage floor protected? Keep your garage floor permanently beautiful and resilient, with a garage floor sealer installed with EPODEX products is the perfect solution to your problems. Depending on the desired color, layer thickness and finish, we offer the perfect garage floor sealer kit for your garage! Realize a high quality and durable coating of the floor and benefit from countless advantages!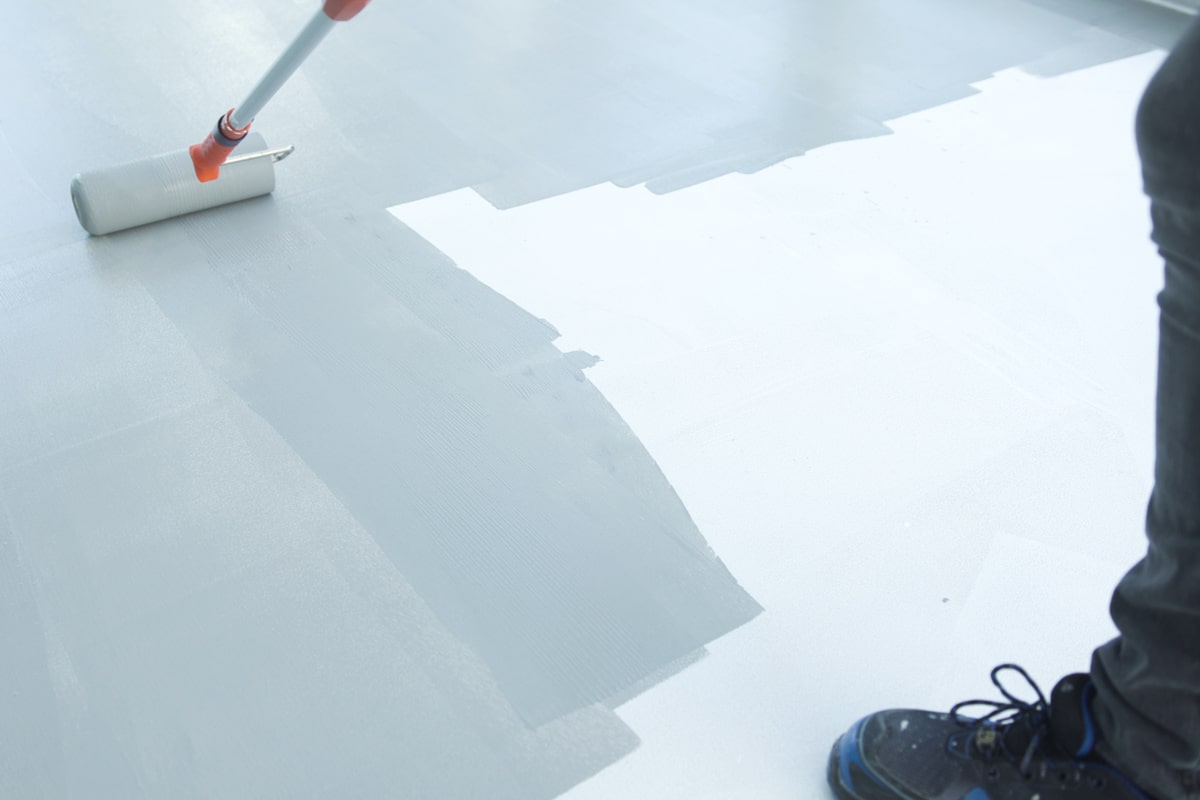 Concrete Paint Garage Seal
With CONCRETE PAINT 2K we carry a high coverage and durable protective floor paint for your garage. It is easy to apply and hardens within one day. The paint is always the first choice if a concrete floor is already in place and the garage is exposed to normal stresses caused by motor vehicles or leaking liquids. Since the paint is painted on and not poured on, even an uneven floor is not a problem. Only cracks and holes should be repaired before painting with our concrete paint. Epoxy filler is perfect for this. After that, clean the floor as best you can and make sure it is dry and dust-free before applying the paint.
The paint itself is similarly easy to apply as a wall paint. Always start with a primer, which consists of a first thin coat of the paint. This will close the floor pores and prevent unnecessary product seepage into the floor. Allow the first thin coat to cure for at least 12 hours and then apply a second coat. Allow this layer to cure completely before exposing the floor to everyday wear and tear again.
More than
314,000+
Satisfied costumers
I am a pro a this art and this product by far is top line and very easy to work with.
13.08.2022
I am an artist and have worked with Epoxy before but this by far is the easiest and clearest epoxy. Color range is fab !
09.08.2022
The quality and ease of use compared to other products I have used in the past is incredible ! I found it super easy to use, and my projects turned out great!
10.07.2022
Transparency
Quality
Customer Service
Epoxy Garage Sealant
Are you looking for a particularly resistant garage floor sealer that will hide minor to major damages and create a durable, heavy-duty floor? Use EPODEX epoxy resin that is colorless or in the color of your choice. A garage floor sealer is also the first choice if you want to create a metallic epoxy resin floor or a marble effect floor. However, keep in mind that this product is self-leveling. Epoxy is then the perfect choice for garages.
Before installing the garage floor sealer, start by leveling the floor with a cement-based leveling compound. This will create a smooth, load-bearing surface on which the epoxy will show to its best advantage. Then apply the Flooring kit exactly as described in the detailed instructions for use. Allow the final coat to cure completely before driving on and loading the garage floor again. Thanks to the garage floor sealer from EPODEX you now have a long-lasting resistant garage floor.