Epoxy For Wood Table
---
Epoxy for wood table is very easy to use. It is the best solution to seal and protect wood. Use it to transform your old boring wood table into a real piece of art now!
Epoxy Resin kits - Resin, Hardener and Colorants
The Best Resin for a Wooden Table
No matter what you have in mind, you'll find the perfect kit on our website. Our Coating & Sealing kit is the best choice when it comes to thin layers. With only 1/16" thick, you can totally weatherproof and protect your wood with it.  Once cured, our epoxy is 100% resistant to water and chemicals. It is a real alternative to time-consuming oiling and waxing.
Our Countertop & Tabletop kit is a perfect choice if you are looking to completely transform your wooden table. This complete kit includes a primer, resin, hardener, and colorant(s). These kits are our real eye-catchers. The colorants were combined to make heads turn!
Our Deep Pour & Casting Kit is specially designed to fill holes and cracks as well as make river tables. This epoxy gem is available in crystal-clear or in combination with one of our 164 colorants.
All our kits are designed for your success! Bubble-free result is what is awaiting you with EPODEX. We are convinced that our resin is the best on the market worldwide. It is as clear as water, odorless, and BPA-free. The quality of our products is simply incomparable.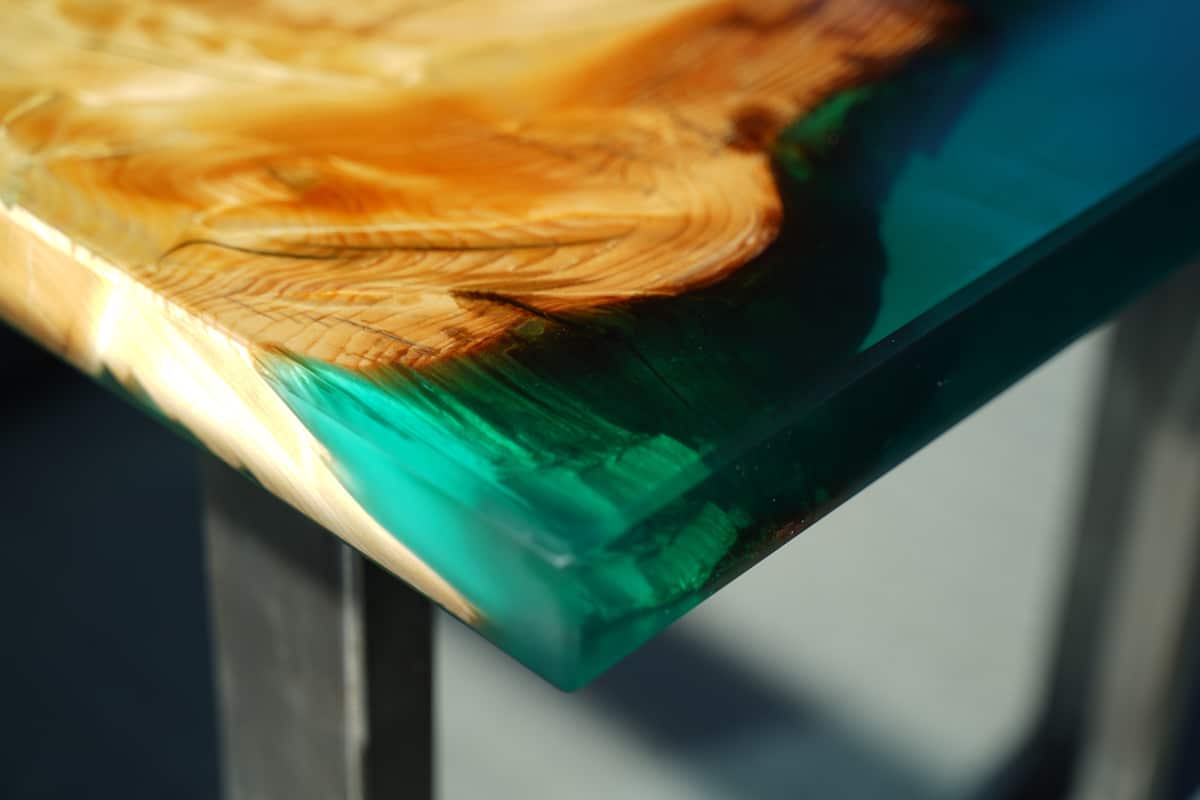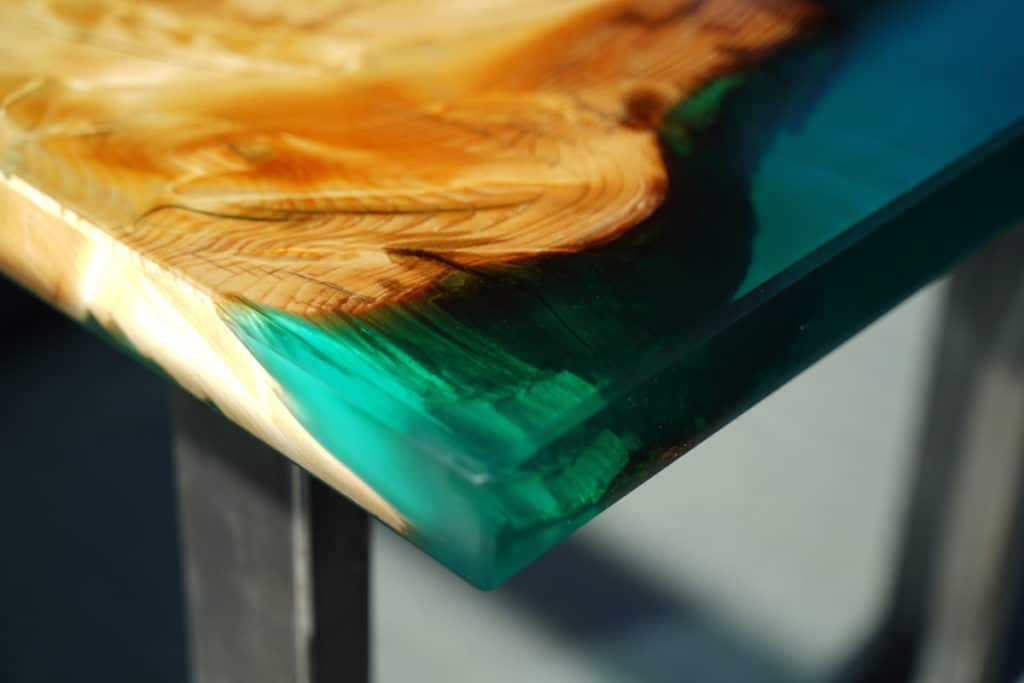 More than
314,000+
Satisfied costumers
I am a pro a this art and this product by far is top line and very easy to work with.
13.08.2022
I am an artist and have worked with Epoxy before but this by far is the easiest and clearest epoxy. Color range is fab !
09.08.2022
The quality and ease of use compared to other products I have used in the past is incredible ! I found it super easy to use, and my projects turned out great!
10.07.2022
Transparency
Quality
Customer Service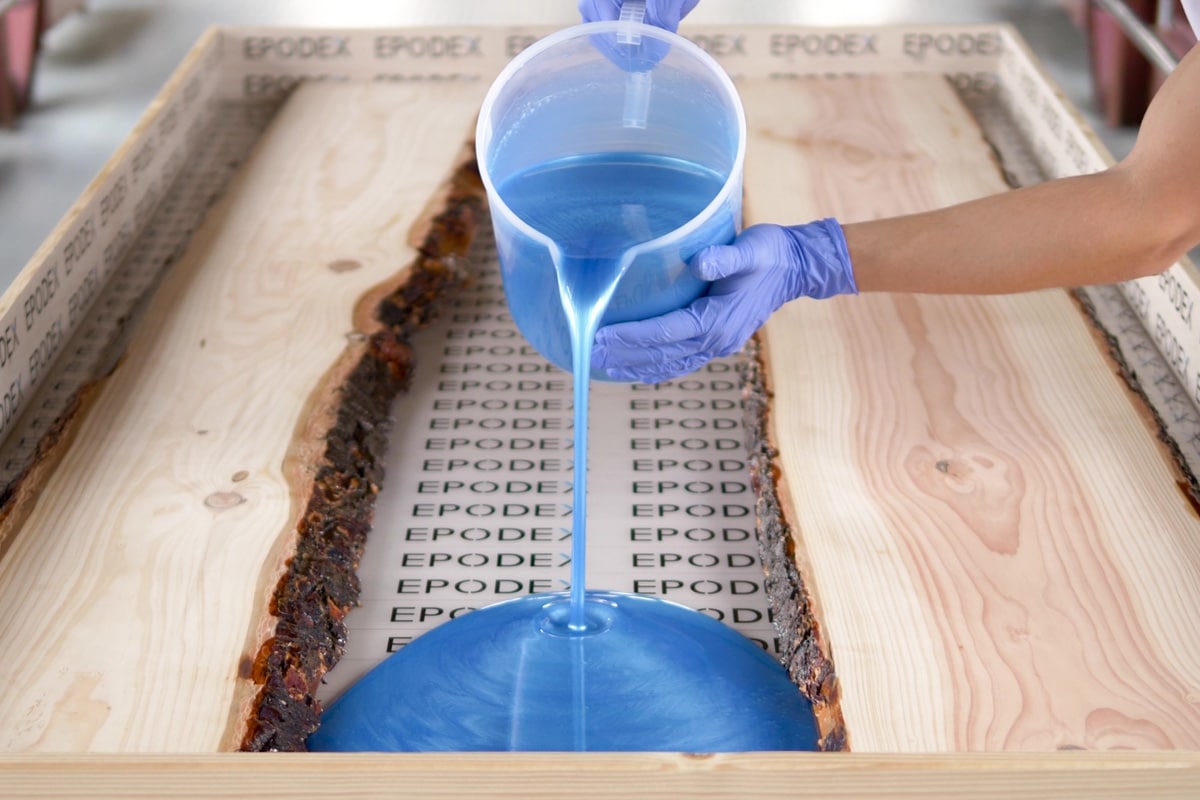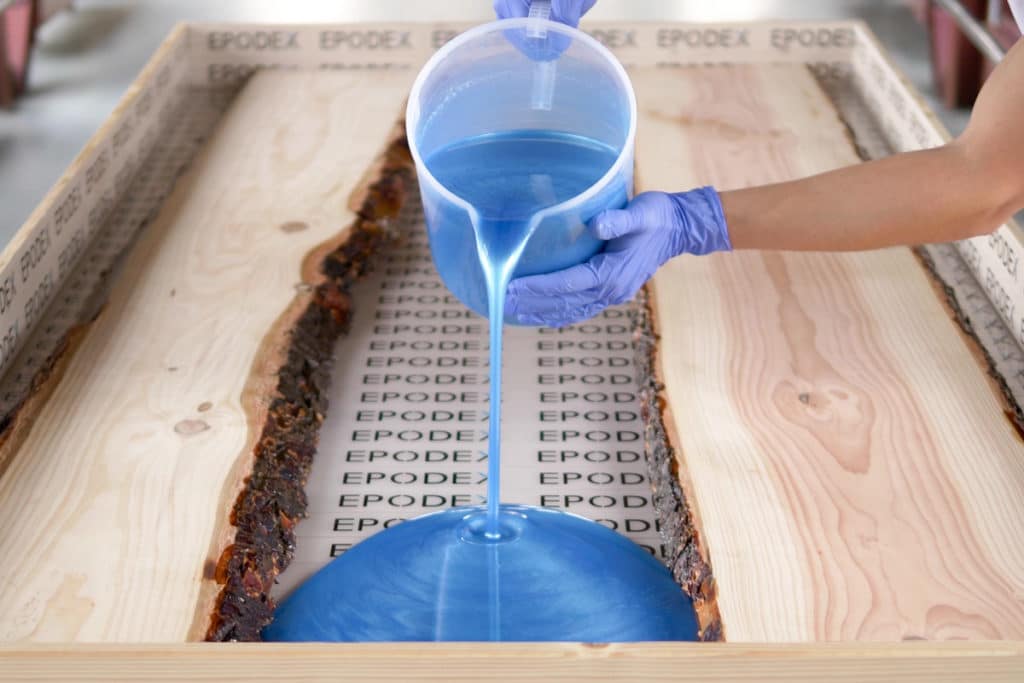 River Table – A Hot Commodity
Finished river tables go for a high price! Building your own river table is much easier than you think. With our complete tutorials, you can achieve your personalized river table in 5 simple steps. Our epoxy for a wood table can be cut or sanded into any shape you want! It is also possible to embed anything into our epoxy. All this allows you to truly design the table of your dream, no matter what your dream is.
To make your life easier and make sure that you have all the keys to success. We also carry a complete accessories kit. To build your own epoxy table, we recommend our Pouring & Casting Accessories Set.
Pro Tips: Make sure that anything you add to your epoxy is completely dry. Uncured resin can react to water.
Do you have any questions? Do you need assistance to achieve your project?
Our team is always available to answer any questions you might have. We will gladly assist you from start to finish. Tackle your epoxy for the wood table project now with us!