Bartop Epoxy from EPODEX
---
You can give your bartops a high-quality coating or 3D effect with epoxy resin from EPODEX. Whether it's a transparent protective coating or a glamorous marble effect – anything is possible with EPODEX!
Coating Bartops Yourself
Coating an epoxy bar top is as easy as coating an epoxy table. To seal a bartop, first measure the size of the surface. Then determine your desired thickness and use a Countertop & Tabletop kit. Always consider the maximum layer thickness per kit. We recommend a total thickness of 1/16". If you use clear epoxy, you will get a transparent protective layer. However, it is also possible to use pigments and colorants to redesign your current bartops. Beautify your old bartops now!
Select one or more of your incredible pigments & colorants to create a unique eye-catching epoxy bar top.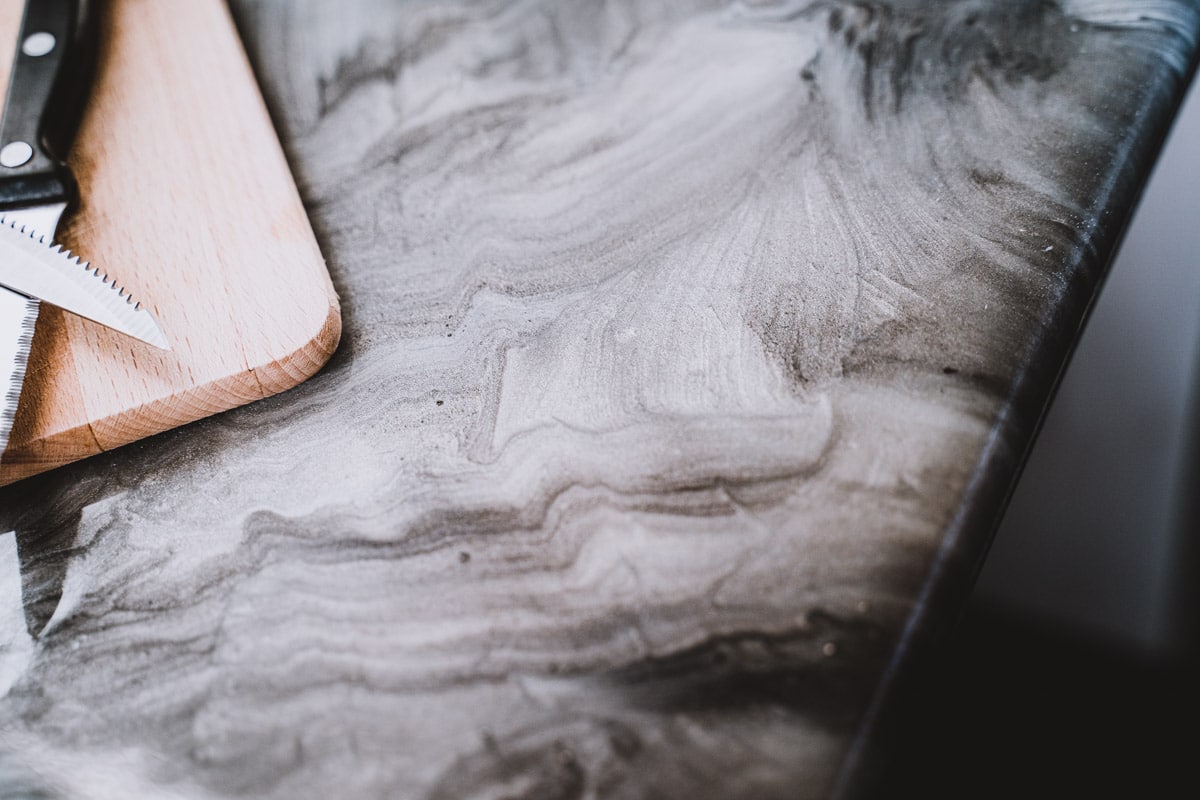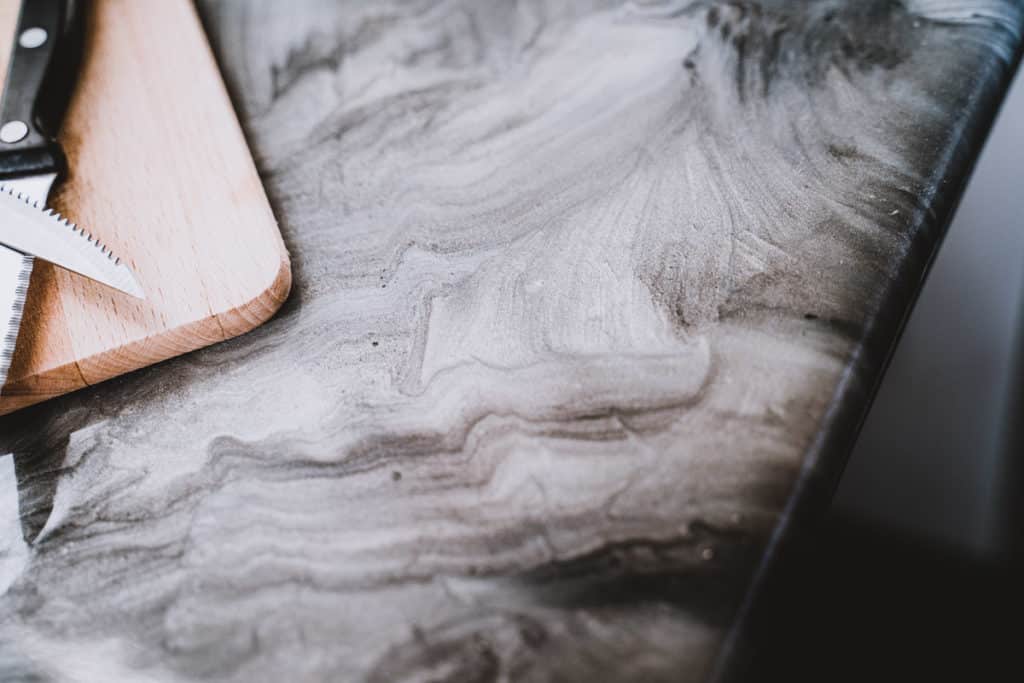 More than
314,000+
Satisfied costumers
I am a pro a this art and this product by far is top line and very easy to work with.
13.08.2022
I am an artist and have worked with Epoxy before but this by far is the easiest and clearest epoxy. Color range is fab !
09.08.2022
The quality and ease of use compared to other products I have used in the past is incredible ! I found it super easy to use, and my projects turned out great!
10.07.2022
Transparency
Quality
Customer Service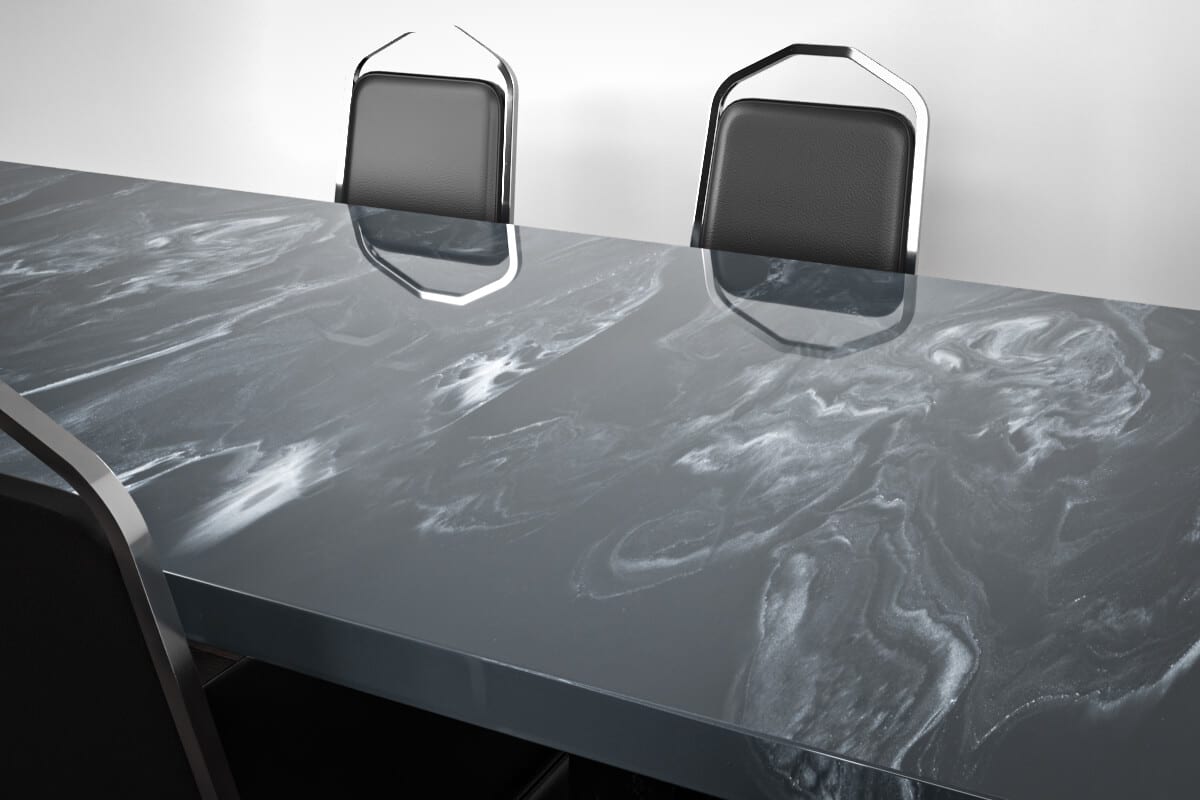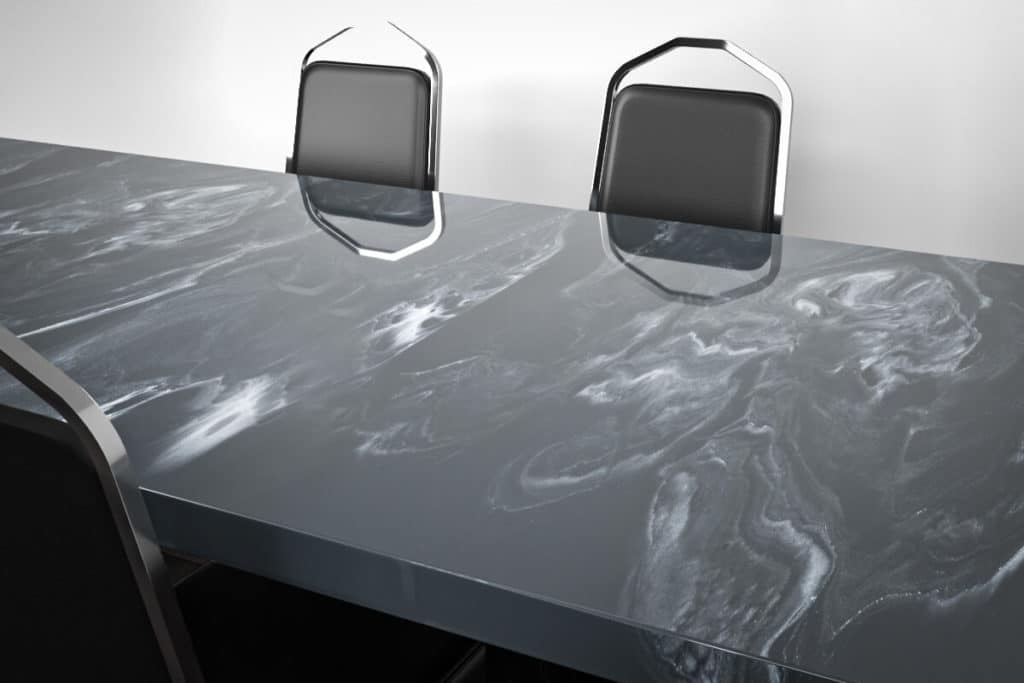 Epoxy Bartops with Marble Effects
An epoxy bartop consisting of marble effects is an absolute dream, it's high-quality, timeless, and doesn't cost as much real marble. It enhances the interior of any space and fits almost any style. With casting resin, pigments, colorants, and a dirty pour technique, you can easily create a marble-look epoxy countertop yourself. In addition to a countertop, you will need epoxy resin in a base color and an effect color.
A popular and classic combination consists of a white base with silver, gold, or black metallic to create the marble effect. To achieve this effect, use an opaque base coat of white epoxy resin. Fine lines of the chosen effect color are then poured into the wet white epoxy resin layer, starting from the edge towards the center. Always mix each color separately with the resin and hardener mixture. These fine lines are then easily spread in the pattern of your choice using a flat tool, such as a spatula or plastic stir stick.
An Epoxy Bartop in the Hospitality Industry
For the sealing of an epoxy bartop, countertops, or tabletop in restaurants and hotels, our Countertop & Tabletop kit is the perfect solution. The advantages are high abrasion resistance, acid resistance, and the fact that you can easily fill existing holes and cracks.
Do you want a colored, transparent, or patterned sealer? Our products allow you to perfectly match the color of your countertop to the interior of your kitchen. It is important to dismantle the countertop when coating and refrain from using it until the resin is fully cured.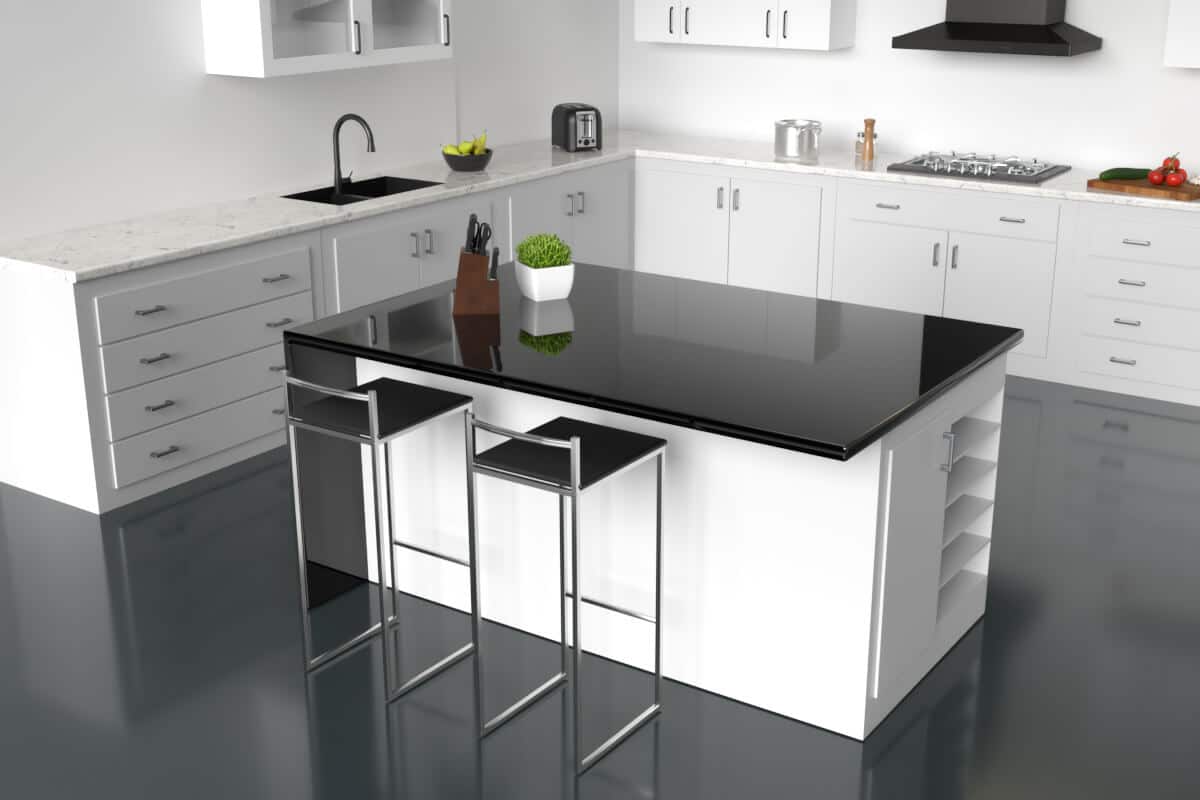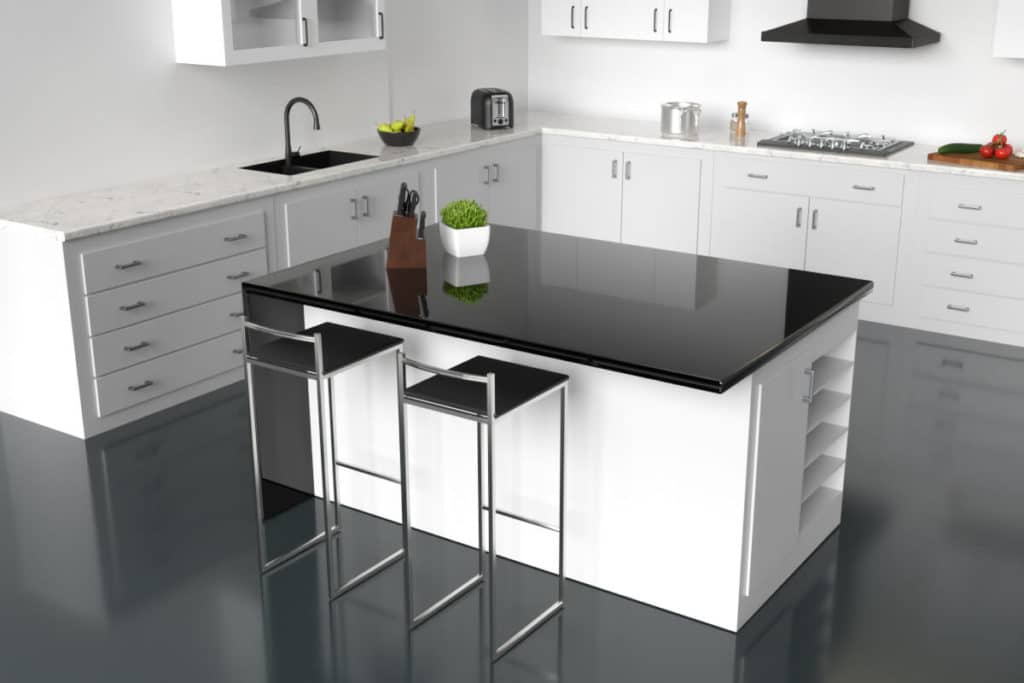 A 3D Epoxy Bartop
With a 3D-designed epoxy countertop, your bar is guaranteed to the catch attention of all customers. Use one of our Countertop & Tabletop kits and individualize your epoxy bartops according to your wishes or to the theme of your bar. For example, use embedded objects such as coffee beans, bottle caps, coins, shells, or sand. Achieve spectacular color effects by combining different pigments & colorants.
For intense effects, check out our neon, glow-in-the-dark and metallic pigments. Make your design dreams a reality!